Are Netizens Going Overboard? Hyunjin Faces Yet Another Criticism For The Most Absurd Of Reason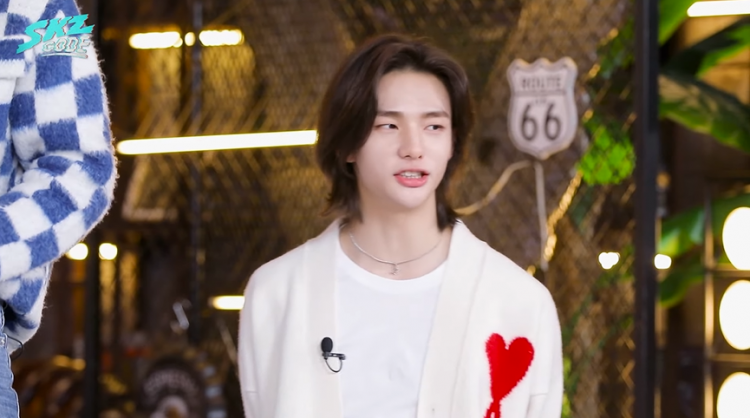 Prior to the current "Joseon Exorcist" scandal, where the drama of the same name and many other historical dramas are being criticized over claims of "historical inaccuracies," the Korean entertainment industry faced a series of bullying allegations towards idol group members and actors.
Although allegations against most of the accused are proven to be false, netizens are still critical of some of them. One recent incident concerns Stray Kids rapper, dancer, and visual Hyunjin. The idol was criticized by Korean netizens for just appearing on "SKZ CODE" when he should be "self-reflecting.
Are netizens going overboard with their criticisms?
After the allegations against Stray Kids Hyunjin broke out, the idol had personally met with his alleged victims to clarify the misunderstanding and even posted a handwritten letter apologizing to fans and everyone involved. Stray Kids Hyunjin's agency, JYP Entertainment, then went on to announce that the rapper will be stepping out of the group's official activities to undergo some self-reflection.
Since then, Stray Kids Hyunjin was pulled out from advertisement deals as well as from MNet's "Kingdom," where the boy group is slated to participate.
However, it seems as though there is no pleasing them, as netizens recently found yet another absurd reason to "criticize" the idol. Some critical netizens slammed the idol for appearing on the Stray Kids online variety series entitled "SKZ CODE." Not only that, but netizens also criticized how the idol was included in the cartoon illustration that is meant to celebrate the Stray Kids' third anniversary.
In an online forum, some netizens left critical comments such as:
"Why is he not taking the time to self-reflect like he said he would?"
"I want to say 'no thank you' to seeing bullies on the show"
"What is going on? Why is he back so soon?"
Despite this, fans continue to support Hyunjin during this difficult time for the Stray Kids member. They claim that the show was filmed prior to the allegations. Furthermore, they slam netizens who continue to criticize idols for the most absurd of reasons. They say that those who continue to accuse innocent people are the ones who should reflect on themselves for resorting to the same bullying behavior they supposedly condemn.
Fans are hoping that all the allegations will be cleared the soonest and the truth will prevail.
© 2023 Korea Portal, All rights reserved. Do not reproduce without permission.
Tags:
stray kids
,
Stray Kids Updates
,
Stray Kids News
,
Stray Kids Hyunjin
,
Stray Kids Hyunjin Bullying
,
Stray Kids Hyunjin Bullying Accusations
,
Stray Kids members
,
JYP Entertainment stray kids
,
Hyunjin
,
Hyunjin Bullying
,
Hyunjin bullying rumor
,
Hyunjin apology
,
Hyunjin Bullying Updates
,
Hyunjin Bulyying News
,
JYP statement Hyunjin bullying
,
K-pop
,
k-pop news
,
K-Pop Updates