Stray Kids Hyunjin Pens Heartfelt Apology Amidst Bullying Accusations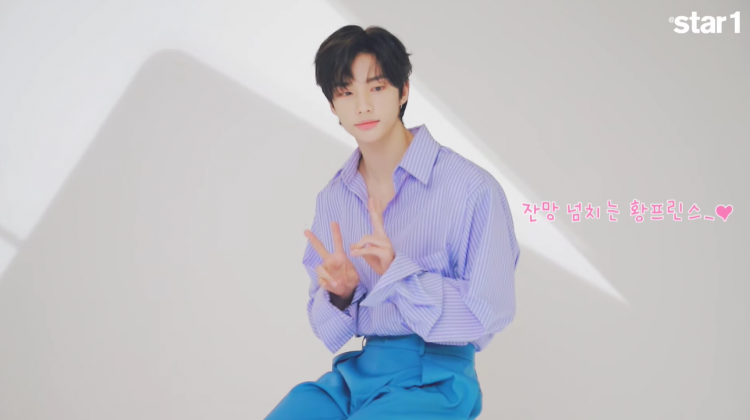 *Trigger Warning: This article includes descriptions of bullying.
Recently, the South Korean entertainment industry was slammed with various school bullying scandals involving numerous actors and K-Pop idols.
One of the idols accused of alleged bullying was Stray Kids member Hwang Hyunjin. An alleged victim stepped forward and posted a message online, claiming to be bullied by the Stray Kids member at school.
Since the allegations surfaced, JYP Entertainment, Hyunjin's agency, released an official statement denying all bullying accusations against the idol.
Despite this, Hyunjin took it upon himself and posted a handwritten apology letter on Stray Kids' official Instagram account.
Here's the translation of Hyunjin's apology letter:
"Hello, this is Stray Kids' Hyunjin.
First, I would like to apologize to everyone I offended with the way I spoke and behaved when I was still in school. Looking back to when I didn't know any better than I do now, I'm ashamed of what I did. There is no excuse. I did not know how to be considerate in the way I spoke or behaved and I now realize that I've hurt other people's feelings. I'm terribly sorry about my actions.
I know that it's impossible to forgive the fact that I've hurt people in irreversible ways, whether I intended or not. I also know that my apology and it being accepted cannot undo the wrongdoings of my past. Therefore, I will continue to reflect on the mistakes that I've made.
I also want to thank the people who agreed to see me face-to-face and hear me out. I'm both very humbled and grateful that I got to apologize to them in person as well as through this message.
And if there is anyone else who felt offended by my past behavior that I was not able to speak to in person, I hope this message will share my deepest apologies.
And I'm incredibly sorry to have let down those of you who supported me."
© 2023 Korea Portal, All rights reserved. Do not reproduce without permission.