Clio, A Cosmetic Brand, To Continue Activities With Stray Kids But Not With Hyunjin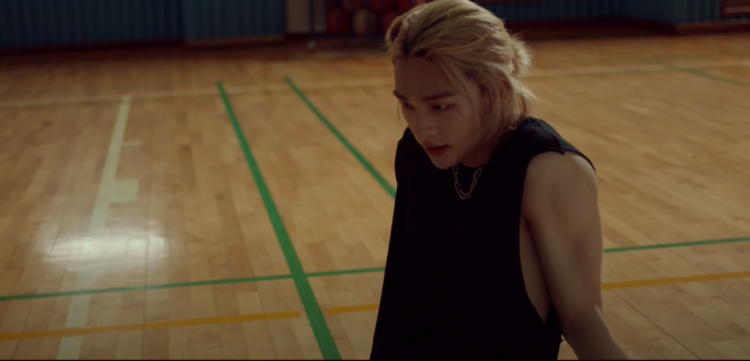 Clio, the cosmetic company, opened up almost two weeks ago about the bullying scandals on Stray Kids member Hyunjin alongside (G)I-DLE Soojin.
These accusations on the K-pop idols were among the many accusations on multiple idols, and Hyunjin of Stray Kids and Soojin of (G)I-DLE were some of the South Korean celebrities that were also brought up.
Before these rumors surfaced, the Stray Kids member signed on as a model for the cosmetic brand Clio. On the other end of the spectrum, (G)I-DLE's Soojin has been a model for Peripera after the 2-year contract of APRIL's Lee Naeun with the brand.
This meant that both Clio and Peripera are under the same parent company, Clio, and due to recent bullying scandals brought on these idols, the parent company has gone to the conclusion of doing necessary actions on the issues, although Hyunjin has released an apology.
Recently, Clio has removed all their advertising photos, videos, and other materials containing Stray Kids' Hyunjin from all their local and overseas stores for the meantime. Additionally, the other company, Peripera, has gone on the action by temporarily covering up their store boards featuring the Soojin. Similarly, the cosmetic brand also removed any trace of (G)I-DLE's Soojin from all its social media accounts.
But most recently, updates on Hyunjin's case have been released.
Clio revealed via their social media accounts that the company had made their decision after much deliberation.
"After consultation with the agency, we have decided to continue modeling activities with seven members," the company shared.
The company continued by revealing that articles related to the lawsuit is a misrepresentation that has not been discussed and the company apologizes for the inconvenience due to their not perfect process of informing the public of their final decision.
Clio's full statement can be read as follows:
"After consulting with the agency, we have decided to continue modeling activities with the seven active members of Stray Kids.
In addition, we apologize for the inconvenience in regards to making a final decision. The article about the lawsuit is misrepresented content that has not been discussed internally."
© 2023 Korea Portal, All rights reserved. Do not reproduce without permission.
Tags:
Kpop
,
kpop news
,
Kpop updates
,
JYP Entertainment
,
JYP Entertainment news
,
JYP Entertainment updates
,
JYP Entertainment stray kids
,
stray kids
,
Stray Kids Updates
,
Stray Kids News
,
Stray Kids Hyunjin
,
Stray Kids Hyunjin Bullying
,
Stray Kids Hyunjin Bullying Accusations
,
Hyunjin
,
Hyunjin Bullying
,
Hyunjin bullying rumor
,
Hyunjin apology
,
Hyunjin Bullying Updates
,
Hyunjin Bulyying News
,
CLIO