Song Joong-Ki Of 'Vincenzo' To Continue Filming K-Movie, 'Bogota'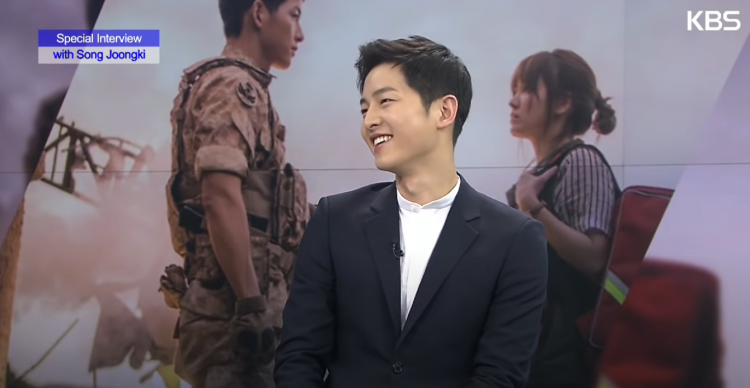 Initially, "Bogota," which stars Lee Hee-jun and Song Joong-ki as the main characters, went in a quick break for its shooting due to the COVID-19 pandemic. The cast of the movie, which was filmed in Colombia, South America during the time, was swiftly flown back to South Korea before being stranded.
"Bogota" revolves around the story of a person who moved and immigrated to the South American country of Colombia. A hefty portion of the movie takes place in the capital of Colombia, from which the title of the movie is named after Bogota.
Kim Sung-je, the film's director, is also going to make an appearance in his own movie, alongside Song Joong-ki and Lee Hee-jun. Previously, Sung-je also directed the film "The Unfair."
But it seems as though the film is not yet confirmed to begin shooting due to complications.
OSEN, a media corps from South Korea, released a statement on the 24th of March that confirms that "Bogota" is expected to begin filming soon. The film will be continuing to film in Columbia due to the movie's team making plans to return there this July. In the meantime, some parts of the films that only require the actors to stay indoors will be filmed in South Korea. This will continue from May until June.
Additionally, on the 24th of March, Megabox Central PlusM (a South Korean movie theatre chain company) sent a representative to share to News1 that one of the main actors, Song Joong-ki, is presently in negotiations if he will continue filming on the movie this June.
Meanwhile, "Vincenzo," Song Joong-ki's most recent K-drama on tvN and Netflix is currently the most popular K-drama on the streaming site. Previously, "Space Sweepers" gained notoriety as well as a very good watch on Netflix. Both "Vincenzo" and "Space Sweepers" show the skills of Joong-ki as an actor to be quite elite. Due to this, it is expected that "Bogota" will be another commercial success.
© 2022 Korea Portal, All rights reserved. Do not reproduce without permission.