Here Are The Most Popular K-Drama You Can Watch On Netflix Right Now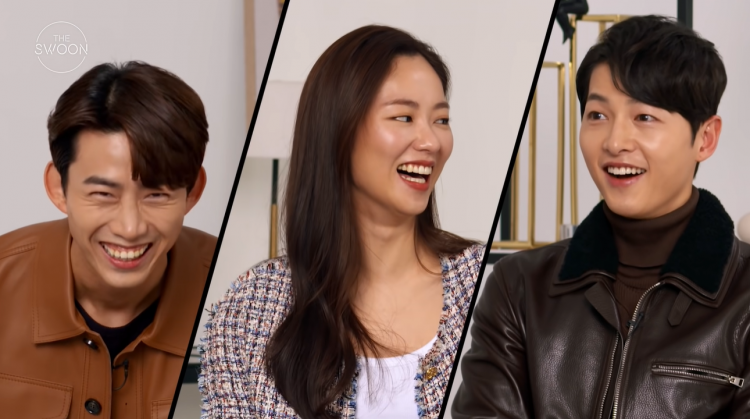 Netflix is currently the top source of content for most households worldwide. Aside from international titles, Netflix is also home to a variety of Korean movies, dramas, and shows that K-fans are sure to enjoy.
So, if you are looking for a K-drama to binge-watch on Netflix, read through the article to learn the hottest dramas of today.
#1 Vincenzo
Topping the list is no other than Song Joong Ki's "Vincenzo." The drama has been topping the charts since its release on February 20. The story of "Vincenzo" revolves around Italian lawyer and Mafia consigliere Vincenzo Cassano who moves back to Korea due to some conflict within his own organization. Starring with Song Joong-Ki is Jeong Yeo-been, Ok Taec-yeon and many more.
Following "Vincenzo" at second place is "Love Marriage Divorce," which tells the stories of three female leads who are in their 30s, 40s, and 50s. Moreover, it also deals with the troubles and woes of married couples as they try to find true love. The drama stars Sung Hoon, Lee Ga-Ryeong, Lee Tae-gon, Park Joo-mi, Jeon No-min, Jeon Soo-kyung, and Kim Eung-soo.
Third on the list is Park Shin-hye's "Sisyphus: The Myth." First aired on February 17, the drama revolves around a genius engineer who is introduced to a woman from the future who's come to the present looking for him. Starring with Park Shin-hye is Cho Seung Woo and Sung Dong-il.
#4 Love Alarm
With the high anticipation for its upcoming second season, the 2019 teen-drama "Love Alarm" is currently trending. Directed by Lee Na-jeong, "Love Alarm" revolves around an app of the same name, which tells if someone within a 10-meter radius has a crush on you. Leading the drama are Kim So-hyun, Song Kang and Jung Ga-ram.
Placing fifth is the 2021 office romance K-drama entitled "She Would Never Know." Starring Won Jin-a, the drama is about a female senior who restrains herself from having romantic feelings towards her juniors.
What do you think of this list? Stay tuned to keep updated.
© 2023 Korea Portal, All rights reserved. Do not reproduce without permission.
Tags:
Netflix
,
Netflix K-drama
,
k-drama on netflix
,
what to watch on netflix
,
K-drama to watch on netflix
,
top K-drama netflix
,
Vincenzo
,
Sisyphus The Myth
,
love marriage divorce
,
Love Alarm
,
She Would Never Know
,
K-Drama
,
k-drama news
,
K-drama updates
,
where to watch k-drama?
,
trending k-drama
,
top netflix k-drama