Song Joong-Ki's 'Space Sweepers' Is The Most Popular Movie On Netflix Today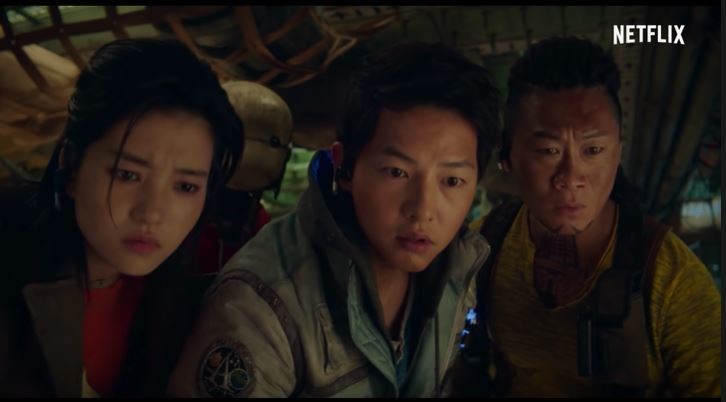 The Korean science fiction movie "Space Sweepers" is the most popular movie on Netflix after its exclusive premiere last February 5th.
Called the first Korean space blockbuster, it stars some of Korea's hottest names, including Song Joong-Ki, Kim Tae-Ri, Jin Seon-Kyu, and Yoo Hae-Jin. In "Space Sweepers," Song Joong-Ki and his crew unearth explosive secrets during the attempted trade of a wide-eyed humanoid while chasing after space debris and their dreams in the year 2092.
Since its release, the "Space Sweepers" leads the "Top 10 movies on Netflix in the World today" list by Flixpatrol at number 1.
Based on the list curated by Flixpatrol, "Space Sweeper" is number #1 among 26 countries with Netflix including, Belgium, Bulgaria, Croatia, Denmark, Dominican Republic, Estonia, Finland, Hong Kong, Chile, Iceland, Latvia, Lithuania, Malaysia, Montenegro, Norway, Peru, Philippines, Russia, Serbia, Slovenia, South Korea, Sri Lanka, Sweden, Thailand, Turkey, and Ukraine as of February 8th.
"Space Sweepers" is directed by Jo Sung-Hee and was initially planned for a release on the big screens in 2020, but due to the coronavirus pandemic, the Korean sci-fi movie was exclusively released on Netflix last February 5th.
Aside from "Space Sweepers," here are the most popular movies that you can binge-watch on Netflix today!
© 2023 Korea Portal, All rights reserved. Do not reproduce without permission.
Tags:
Space Sweepers
,
K-movie
,
Korean Movie
,
Song Joong Ki
,
Netflix movies
,
netflix space sweepers
,
where to watch song joong ki space sweepers
,
where to watch space sweepers
,
where to watch space sweepers free
,
where to watch spacce sweepers netflix
,
netflix movies what to watch
,
top movies in netflix
,
most popular netflix movies
,
what towatch movies in netflix
,
Finding ohana
,
the dig
,
Godzilla
,
below zero
,
pixels
,
the karate kid
,
the secret life of pets
,
Baywatch
,
valentine's day
,
the white tiger
,
Godzilla: King of the Monsters
,
fifty shades freed