Momo Yet Again Shows Why She's One Of The Best Dancers In K-Pop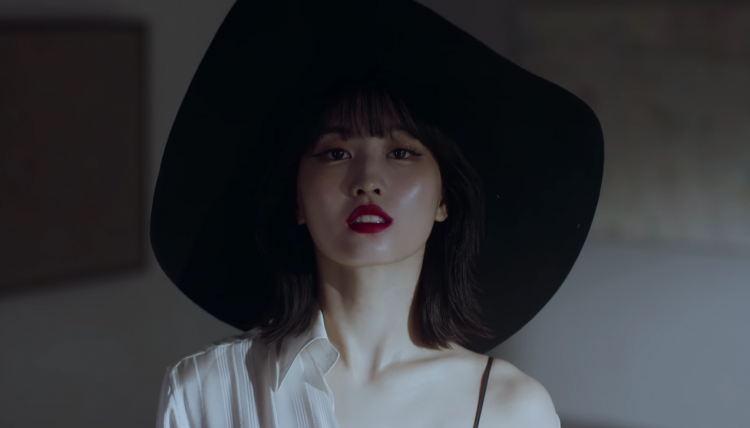 Recently, TWICE Momo released a daring performance project video, and fans are amazed. But what's more amazing are the behind-the-scenes events while Momo was preparing for the sensual dance performance.
In a video entitled "MOMO Performance Project Behind," the TWICE main dancer shared the preparations she did prior to releasing the iconic video. The 18-minute behind-the-scenes video shows Momo practicing the dance moves for the songs "BAD" by Cristopher and "Tadow" by FKJ & Masego.
The clips show Momo learning the choreography in a very short amount of time that even the choreographers were amazed by her talent. The choreographer for the "BAD" performance even praised the idol, saying, "You're learning so fast. You're so amazing. Seriously."
Moreover, the choreographer for "Tadow" was also very amazed by Momo's dedication and talent, leaving the TWICE main dancer nothing but praises for her performance. "It's seriously really good. So very good. Perfect," said Lee Jung Lee, Momo's dance teacher for the "Tadow" performance.
Receiving the praises from her mentors, Momo showed how humble she is and revealed that she is just doing her best to focus on learning the choreography. "I was really focused on getting everything right," Momo told her "BAD" performance teacher.
Not only that, but the humble Japanese idol shared that she could not have done it without the help of her teacher, saying, "It's only because I did it with you. I'm not so confident by myself" after receiving praise for her skills.
Momo also showed the filming behind-the-scenes for the performance video. The TWICE main dancer also expressed her happiness of being able to release the "Performance Project" for the fans.
"I'm starting off this performance project series so I feel the burden and feel nervous. But I am happy to be able to show you two different sides of me through this project. It's really fun!"
Furthermore, Momo revealed the exciting news to fans.
"Other members will do their own performance project. I'm really looking forward to it and I hope ONCE likes it as well," shared Momo.
We are all excited for Momo and TWICE's future releases!
© 2023 Korea Portal, All rights reserved. Do not reproduce without permission.