Alleged Ex-Girlfriend of EXO's Chanyeol Accuses the Idol of Cheating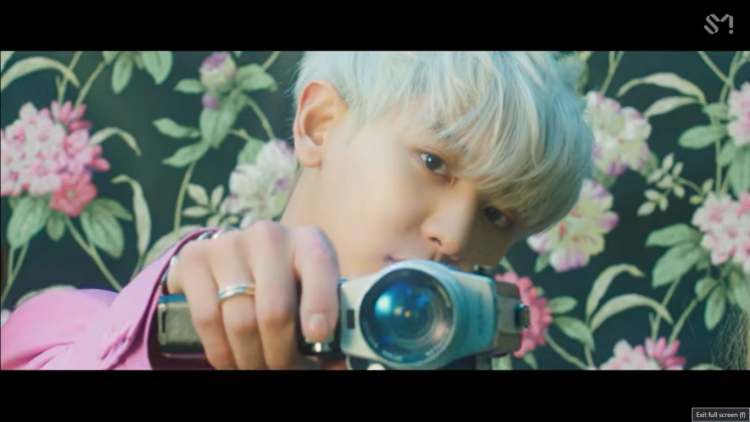 Recently, a lengthy post claiming to be from EXO Chanyeol's ex-girlfriend for 3 years has been circulating online.
In the post, the OP revealed that Chanyeol has cheated on her with over 10 girls throughout the course of their three-year secret relationship.
These girls are allegedly girl group members, flight attendants, dancers, YouTubers, and many more.
Apparently, according to the OP, their relationship began when Chanyeol contacted her first after he got her number from an acquaintance.
She further claimed that she tried her best to keep their relationship in secrecy, even to her friends, because she Chanyeol told her that he would kill himself if something bad happens to his music career.
The OP ended her long post by telling Chanyeol: "Don't contact me."
She backed up her allegations with photos, who she claims she took with Chanyeol.
SM Entertainment and Chanyeol have yet to release a statement regarding the issue.
Meanwhile, fans are doubting the authenticity of the post.
What do you think about the issue?
Check out the full translation of the OP's post and see for yourself:
"Hello, Chany***.
I'm writing a revealing post for the first time in my life because of you. You'll probably be shocked since you think we broke up amicably. But for me, the past 3 years have become dirtied and ugly after being fooled by you. Chany***, this is your karma and something you started.
Around the end of October 2017, you got my number from an acquaintance and contacted me first. We began flirting like other regular couples, and we began to date sincerely after you asked me out.
Recently, while approaching our 3rd anniversary, I found out a shocking truth. I tried to not believe it until I personally saw and heard it for myself, and I believed you when you said it wasn't true. But, during the three years that we were dating, you became someone's first and someone's one-night stand. While I was sleeping peacefully, you were always busy playing around dirtily with a new woman.
That included a variety of girl group members, Youtubers, broadcast DJs, dancers, stewardesses, and more.
Did you like it?
You were pretty famous. Everyone around you, except for me, knew how dirty you are. Really, only your fans and I didn't know.
When the member you didn't like, who didn't know about our relationship, started showing interest in me, I was surprised by how you couldn't even say a word. You couldn't show that you were in a bad mood in front of him, but you cursed him out behind his back. I can now see that the reason was that you couldn't be proud (about us).
I told you jokingly if you were going to cheat on me, do it secretly. But you really did exactly that many times...
I heard over 10 different names, Ch**yeol. If you were a human being, you shouldn't have messed with my acquaintances.
Two days after we broke up, you called me to get back together. I told you the stories I heard, and you couldn't say a word and pretended you didn't know. So I named one of the girls you slept with, and after being silent for 3 seconds, you said, "What about her?" Do you know how ridiculous that one phrase made me feel? I recorded [our conversation] because there were victims who wanted to know what excuses you'd say to me.
The funniest thing is that whenever I mentioned the names of one of the girls you played, ate, and slept with, you didn't deny knowing them... You should have at least pretended. How funny I must have been to you... you have no fear. What does that make me, who was fooled by you for three years?...
If I have any blame, it's only that I believed and protected you without knowing what kind of piece of sh*t you are. I clearly didn't know how to read someone. If I have any blame, it's just that one thing.
I hid the photos I took with you and told my closest friends that I didn't have a boyfriend because I was afraid that they would leak out and reveal that we were in a relationship and that it would have affected your career.
I was busy protecting you because I trusted you when you said if a problem arose in your music career due to women troubles, you would kill yourself.
Seriously, at least try to live up to your image...
I won't reveal anything else that I know because I know things will get even worse. I'm sure you know exactly what I'm referring to best.
I don't want to be dirtied anymore, and because of the jeong (bond) we've had over the years, I'll stop here.
My heart drops every time I even hear your name. I hope the world finds out what kind of b*stard you really are.
Don't contact me."
- OP
© 2023 Korea Portal, All rights reserved. Do not reproduce without permission.