'Youth With You 3' Trainee Surprises BLACKPINK's Lisa With Touching Gesture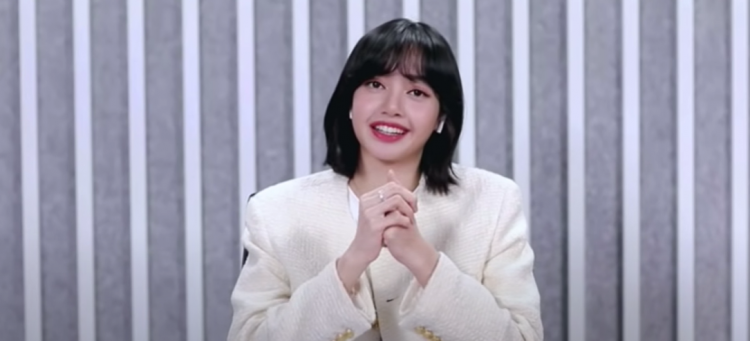 BLACKPINK, YG Entertainment's girl group quartet, is made up of lead vocalist Jisoo, main rapper Jennie, main vocalist Rosé, and main dancer Lisa. They are also currently the most popular K-pop girl group in terms of brand ranking.
Currently, their most recent release is their album entitled "The Album" with the hit tracks "How You Like that," "Lovesick Girls," and "Ice Cream."
With that, the members are currently on their own ventures, primarily Lisa. She is set to be a judge to be one of the judges for the 2021 ANDAM Awards. Moreover, Lisa is the one and only dance instructor for the male trainees of IQIYI's "Youth With You 3."
The Thai Goddess of dance shows her leadership skills and ability to give advice. She has had many interactions with the trainees, but a recent one will make your heart melt.
Lisa is a very good mentor as she is known to give them meaning, and at the same time, she isn't too strict as she also can joke around with them. Recently, one trainee grabbed her attention. To Lisa's surprise, the trainee spoke to her in Thai. He took time and effort to learn how to properly pronounce the language.
The trainee is 26-year old IKELILI. Lisa appreciated the gesture and made sure to show it.
After performing his original song titled "THANK YOU." He danced and sang it well, earning only praises from the Thai Goddess, Lisa.
"I just want to say, you are very cute. I really liked the 'THANK U' move. Your performance was great. You were very charming," Lisa said to IKELILI.
Aside from saying hello, IKELILI brought his A-game by also saying "Chãn chôrb khun mak, Lisa!" which translates to "I like you" in Thai. Seeing Lisa's reaction, it was fairly obvious that she really appreciated the gesture.
Their final interaction was when Lisa said, "Thank you. Good luck!"
© 2023 Korea Portal, All rights reserved. Do not reproduce without permission.