BLACKPINK Has Now 8 Music Videos Passing The 500 Million View Mark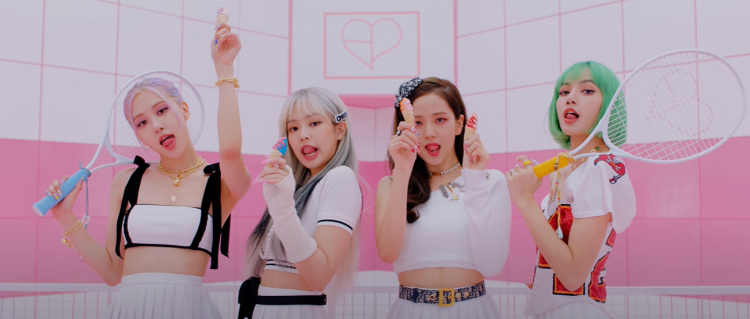 BLACKPINK, one of the hottest K-pop girl groups in the world, has been active since its debut in August of 2016. This August will mark the internationally acclaimed girl group's 5th year anniversary. As that day approaches, BLACKPINK keeps garnering more awards and reasons to make their fanbase, BLINKS, proud.
One of the main achievements BLACKPINK has gotten this year is the 2021 NICKELODEON's KIDS' Choice Award nominations in the categories: Favorite Music Group and Favorite Music Collaboration for their single "Ice Cream" with Selena Gomez. BLACKPINK, along with BTS, are nominees for the Favorite Music Group category.
The 2021 Nickelodeon Kids' Choice Awards will be on March 13, 7:30 p.m. ET/PT. It will air on all Nickelodeon channels, Nickelodeon, TeenNick, Nicktoons, and the Nick Jr.
Voting for the awards is still ongoing. So if you want to vote and see the rest of the categories and the nominees, you can click here.
But prior to that event, BLACKPINK has recently made headlines once again as the internationally acclaimed girl group has garnered 500 million views on YouTube with yet another music video!
Right after Valentine's Day, on February 15, BLACKPINK's music video for "Ice Cream" with Selena Gomez reached over 500 million views on YouTube. Currently, the MV has 500, 156, 032 views. This feat makes it their eighth music video.
BLACKPINK's other music videos, "DDU-DU DDU-DU," with 1.49 billion views, "Kill This Love," with 1.2 billion views, "BOOMBAYAH," with 1.1 billion views, "As If It's Your Last," with 960 million views, "How You Like That" with 771 million views, "Whistle," with 621 million views, and "Playing With Fire," with 618 million views, are also part of the BLACKPINK 500 million views club.
This is yet another milestone for every BLINK to be proud of! Congratulations BLINKS and BLACKPINK!
© 2023 Korea Portal, All rights reserved. Do not reproduce without permission.