A Member Of BTS Gets 43 Billion Views On TikTok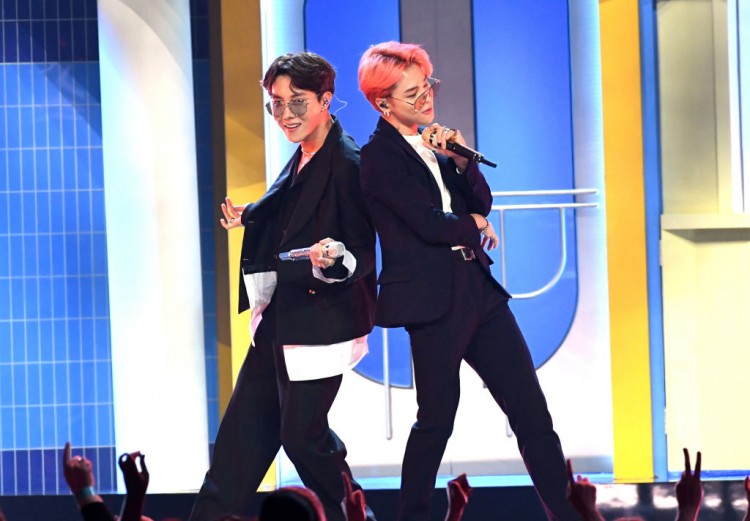 Jimin, BTS's main dancer and lead vocalist, is hands down one of the most famous male K-Pop idols today. Being a member of the world's most renowned K-Pop boy group helps, of course, but Jimin has a certain charm only a few in the industry of K-Pop possess. With that being said, BTS's own Jiminie, 1/7 of the internationally acclaimed group, recently added another record under his belt through TikTok.
Presently, BTS has a singular TikTok account where they upload all videos they create.
ARMYs, the affectionate nickname of the BTS fandom, had another reason why valentine's day should be very special to them. "The Social Media King" of BTS made rounds across the internet as he once again broke a social media record. It was announced that Jimin had amassed an overall 30 billion views on TikTok, the famous video-sharing social networking service. This has been recorded to be one of the most popular and most commonly accessed social media platforms in the world today.
BTS has its own TikTok account where members usually post videos of themselves and among the most-watched clips of the titular most popular k-pop boy group in the world is Jimin's performances on the Music Bank "On," which continue to increase in popularity as of writing this article. This means that Jimin's latest accomplishment will undoubtedly dub his title "Social Media King" as final.
The milestone hit on TikTok, as per reports online, makes Jimin the second South Korean entertainer ever to reach and go beyond the 30 billion views mark using his own hashtag. This means that the "Social Media King" ranks third overall worldwide.
Hashtags that are connected to Jimin and that have amassed more than 1 billion views on TikTok are #jiminbts with 1.1 billion views, #jiminie with 1.4 billion views, #bts jimin with 2.4 billion views, and #parkjimin being the most viral with 8.4 billion hits. Additionally, the total hits of TikTok videos of Jimin amount to 43.3 billion views.
Recently, this TikTok video of Jimin is his most viewed in BTS's TikTok account.
Jimin's accomplishments will only get higher, and his BTS group mates alongside the ARMY will always support their "Social Media King."
© 2023 Korea Portal, All rights reserved. Do not reproduce without permission.