K-Pop In Japan: Get To Know The Most Famous Male Idols In The Land Of The Rising Sun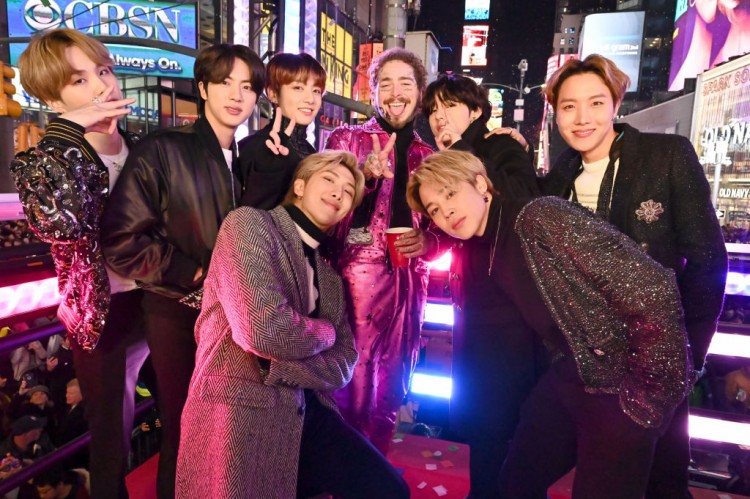 Recently, Japan's most popular K-Pop idol website, Nehan, released a list that reveals the most popular male idols in the country. The list includes popular idols from the biggest South Korean acts in Japan such as TREASURE, NCT, ENHYPEN, ASTRO, SuperM, 2PM, JO1, and BTS. Check out who among the most popular male K-Pop idols topped the list!
#3 JIMIN From BTS
JIMIN Debuted last 2013 with the album "2 Cool 4 Skool" along with every other BTS member who made the list. BTS's main dancer and lead vocalist, it was no surprise that JIMIN got third place on this list. As BTS is the hottest K-Pop boy group all over the world, this Busan-native of BTS also ranked 19th on TC Candler "The 100 Most Handsome Faces of 2019".
#2 Jungkook From BTS
The youngest of the BTS members, or maknae, Jungkook is the main vocalist, lead dancer, sub rapper, and center of BTS. Prior to becoming an idol, Jungkook was a handball player. BTS' maknae also idolizes G-Dragon.
#1 V From BTS
Who would've thought that BTS's most popular member in the world would also be the most popular member in Japan? Known for his usual stoic expression, V, BTS's lead dancer, sub vocalist, and visual, is considered the most popular South Korean male idol in Japan.
The TOP 30 Most Popular Male Idols in Japan:
#30 Junkyu from TREASURE
#29 Haruto from TREASURE
#28 Eunwoo from ASTRO
#27 Lucas from NCT/SuperM
#26 Jeno from NCT
#25 Jaemin from NCT
#24 Haechan from NCT
#23 Yunho from TVXQ
#22 Jungwoo from NCT
#21 Shotaro from NCT
#20 Jun. K from 2PM
#19 D.O. from EXO
#18 Jungwon from ENHYPEN
#17 Sunghoon from ENHYPEN
#16 Hyunsik from ZE:A
#15 Jay from ENHYPEN
#14 J-Hope from BTS
#13 RM from BTS
#12 Suga from BTS
#11 Jake from ENHYPEN
#10 Heeseung from ENHYPEN
#9 Sunoo from ENHYPEN
#8 Kawashiri Ren from JO1
#7 Ni-ki from ENHYPEN
#6 Yuta from NCT
#5 Jin from BTS
#4 Taeyong from NCT/SuperM
#3 Jimin from BTS
#2 Jungkook from BTS
#1 V from BTS
Click this link to check the most popular female idols in Japan.
© 2023 Korea Portal, All rights reserved. Do not reproduce without permission.