BIGBANG's Seungri Makes Fun Of G-Dragon, T.O.P, Taeyang & Daesung While They're Away [WATCH]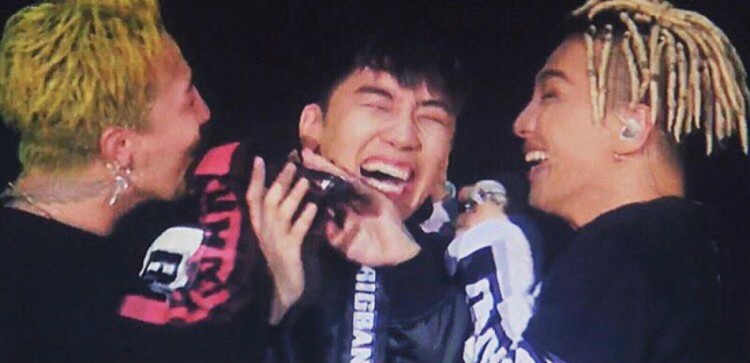 Seungri reminded all maknaes (youngest members) what their real purpose in the group is — to make fun of their hyungs (older brothers). The BIGBANG star took the opportunity that G-Dragon, T.O.P, Taeyang, and Daesung are away completing their mandatory military service to poke fun at them.
The 27-year-old singer, songwriter, record producer, actor, and entrepreneur is currently touring as a solo artist before heading to enlistment. Seungri had always been known for making the older BIGBANG boys cringe of embarrassment. So why stop now, right?
Seungri impersonated each of G-Dragon, T.O.P, Taeyang, and Daesung's performance styles, and his imitations are crazy on point. Even if you don't speak or understand Korean, just as long as you're a BIGBANG fan then you'll know which member he was impersonating each time. As expected, his performance garnered a lot of laughter.
This is not the first time that Seungri embarrassed his hyungs. In fact, he seemingly threw G-Dragon, T.O.P, Taeyang, and Daesung under the bus with his shocking revelation in an earlier interview.
When asked about BIGBANG's teamwork, Seungri revealed that they don't have the best flow. He then recalled one particular incident when Taeyang forgot his placement.
"To be honest, Big Bang doesn't have that great of teamwork, but it's amazing how only the Big Bang members know that," Seungri shared. "Sometimes during our performances, Taeyang hyung gets out of his set location when he gets excited. We pretend like it was all planned."
Seungri revealing their "secret" is nothing new at all. The BIGBANG singer is known for sharing everything about the boys that sometimes make the older members nervous. But this trait of Seungri is something that G-Dragon, T.O.P, Taeyang, and Daesung are already used to, so they probably expected that he would be sharing more secrets with fans while they were away.
Despite making fun of them and embarrassing them most of the time, Seungri had always looked up to the older BIGBANG boys. He also revealed that G-Dragon, T.O.P, Taeyang, and Daesung still sees him as a little boy, so he made sure to work extra hard in his solo concert.
"I want to work hard so our fans won't feel the absence of the hyungs," Seungri said. "Also, if I don't do well, the hyungs will say, 'See, he can't do anything without us,'" he added.
© 2023 Korea Portal, All rights reserved. Do not reproduce without permission.