BIGBANG Military Enlistment: Seungri's Announcement May Mean He'll Be Serving His Mandatory Duty Soon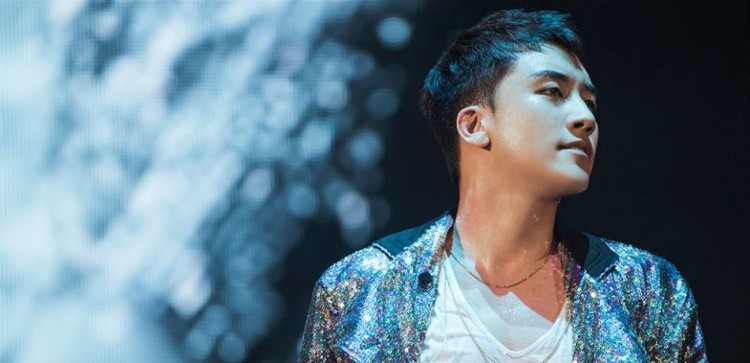 BIGBANG is arguably one of the most successful K-pop groups in the industry. And since they have been in the business for so long, that also means that the members have reached the age bracket to do their mandatory military enlistment. In fact, Seungri is the only remaining member of the popular YG Entertainment boy band who is still not serving his compulsory duty. However, his recent announcement seemingly revealed that he'd be signing off soon.
Seungri (Lee Seung-hyun) may be the youngest member of BIGBANG, but he is the most aggressive when it comes to expanding his brand. While the other members stuck with what they know best, music, acting, and fashion, the 27-year-old stepped out of his comfort zone and started a cafe business, opened a private bar, launched a Japanese ramen restaurant franchise that expanded through Asia, and invested in the medical cosmetic brand Dr. Gloderm.
On top of that, Seungri has also been busy doing his solo music engagements since BIGBANG is known for being open to solo projects outside the group. In fact, the K-pop superstars have been doing this for quite a long time that it became a norm for the band.
Choi Seung-hyun (T.O.P), Kwon Ji-yong (G-Dragon), Dong Young-bae (Taeyang), Kang Dae-sung (Daesung), and Seungri had released solo albums and even held their solo concerts. T.O.P and G-Dragon released some songs as a duo and G-Dragon, and Taeyang did the same as well.
Now that T.O.P, G-Dragon, Taeyang, and Daesung are currently serving their duties, Seungri is the only one left promoting his solo projects. With all his business ventures, it appears that the BIGBANG star is making the most of the time that he has left before his mandatory military service come knocking on his door. However, his recent social media posts are somewhat similar to GD's before his enlistment, hinting that he may be enlisting soon.
It can be recalled that G-Dragon crammed all his solo engagements, concert, fashion line, and a solo album, then revealed to the fans that he would be enlisting in a couple of months. Since Seungri just announced on Instagram that he would be releasing a solo album soon, this was like déjà vu of GD's revelation before his enlistment. Seungri has not yet revealed the official date of his military service as of this writing.
© 2023 Korea Portal, All rights reserved. Do not reproduce without permission.