BIGBANG Daesung Military Service Update 2018: Singer Hospitalized After G-Dragon's Surgery, How Is He Doing?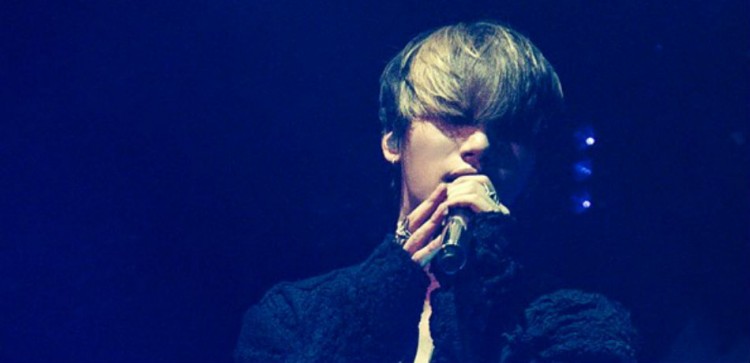 BIGBANG's Daesung is the latest member of the South Korean boy band who made a trip to the hospital while doing his mandatory military service. Just a few days after G-Dragon was confirmed to have undergone ankle surgery, Daesung is now trying to get his healthy self back.
Daesung (Kang Dae-sung) had been hospitalized at the Chuncheon Army Hospital but has already been discharged. The 29-year-old South Korean singer, actor, and television host was admitted due to laryngitis. Fortunately, the BIGBANG singer's illness was not severe and was discharged after two days in the hospital.
Before the report starts concern from fans, YG Entertainment released a statement regarding Daesung's hospitalization, noting that there is nothing to worry about. BIGBANG's agency said that the incident "is not to the extent to be deeply concerned about, and his condition is currently improving."
Daesung enlisted on March 13th and began his training at the 27th infantry division. The BIGBANG singer is now serving as an active duty soldier.
Meanwhile, youngest BIGBANG member Seungri (Lee Seung-hyun), who is expected to enlist later this year, previously shared some updates as to how his hyungs (older brothers) are doing in their compulsory duties. The 27-year-old South Korean singer, songwriter, record producer, actor, and entrepreneur revealed that although he is mostly worried about G-Dragon (Kwon Ji-yong), he assured the fans that all of them are doing very well.
"I've recently talked on the phone with Taeyang hyung. He did well in training, so he obtained the opportunity to make a phone call," Seungri said. "He was only given 5 minutes, but he called me. So I immediately asked, 'Hyung! Why did you call me and not your wife?' He told me that he misses me." The BIGBANG star then added that G-Dragon is "also doing very well. He has also healthily put on some weight."
As for T.O.P (Choi Seung-hyun) and Daesung, Seungri said that both of them are doing good in the military as well. The BIGBANG singer's update was before G-Dragon and Daesung's hospitalization.
Aww Daesung sings infront of his camp mates. He's like having his mini concert in camp

Via bigbang_babydae pic.twitter.com/wy8KL9tB4e — B-BANG (@xB_Bang) May 20, 2018
© 2023 Korea Portal, All rights reserved. Do not reproduce without permission.