T-ara's Jiyeon Postpones Solo Comeback After Bullying Scandal Resurfaced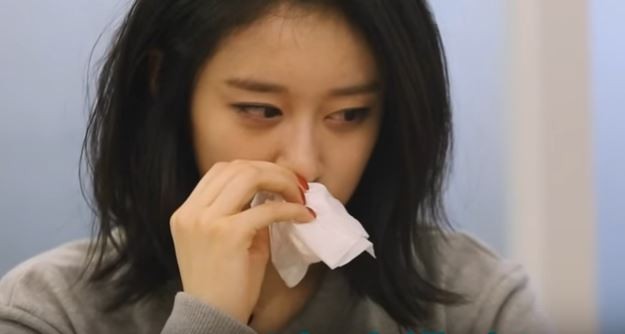 T-ara's Jiyeon's career suffered the consequences of the bullying scandal that kept haunting the girl group members as she's forced to delay her solo comeback.
Jiyeon's management agency MBK Entertainment just confirmed that Jiyeon's solo comeback has been put on indefinite hold as the T-ara bullying scandal hit the news again.
"It is true that we have delayed Jiyeon's solo album release," stated MBK Entertainment, according to Koreaboo. "We believe this is not the correct time to release an album. We are willing to take our time and wait as currently, there seems to be a lot more interest in things others than music."
A source from the same agency confirmed February 2 that the 23-year-old singer-actress is gearing for a solo comeback album though the concept and release dates have not yet been announced.
Jiyeon also made headlines when news of her break up with actor Lee Dong Gun was confirmed by both parties.
The sad news was soon followed by Jiyeon shedding tears during the Instagram Live broadcast when netizens attacked her with harsh and malicious comments.
"I'm okay," said Jiyeon as fans comforted after the breakup news.
However, one netizen asked her, "Did you sleep with Lee Dong Gun?"
One also asked, "Why did you bully Hwayoung?"
"Is it true that you filmed a self-body cam?" asked another.
And one commented, "You're a slut."
T-ara's bullying scandal resurfaced when former member Hwayoung and her sister Hyoyoung guested on tvN's "Taxi."
A T-ara former staff member then leaked proof that the Hwayoung-Hyoyoung twins perpetuated the bullying controversy while former member Ahreum was verbally bullied by Hyoyoung.
T-ara's former manager, Ahreum, and Hyoyoung's management label all confirmed the truth of the reports.
The controversy placed the current T-ara members in an unwanted light once again.
"The misunderstanding has been clarified, but from the T-ara members' point of view, it's tough that it's being a big issue again. It's also tough to handle from our company's perspective," stated MBK Entertainment in an interview with Osen.
© 2023 Korea Portal, All rights reserved. Do not reproduce without permission.
Tags:
Jiyeon
,
T-Ara's Jiyeon
,
Lee Dong Gun and T-Ara's Jiyeon
,
Lee Dong Gun and T-Ara's Jiyeon break up
,
Jiyeon strip video controversy
,
Jiyeon controversy
,
Jiyeon bullying
,
Lee Dong Gun
,
T-ara
,
T-Ara bullies Hwayoung
,
T-Ara controversy
,
T-Ara's Hwayoung
,
T-Ara's Ahreum
,
T-Ara's former staff member
,
T-Ara's former manager
,
Hwayoung
,
Ahreum
,
Hwayoung-Hyoyoung twins
,
Hyoyoung