Lee Dong Gun And T-Ara's Jiyeon Break Up After Two Years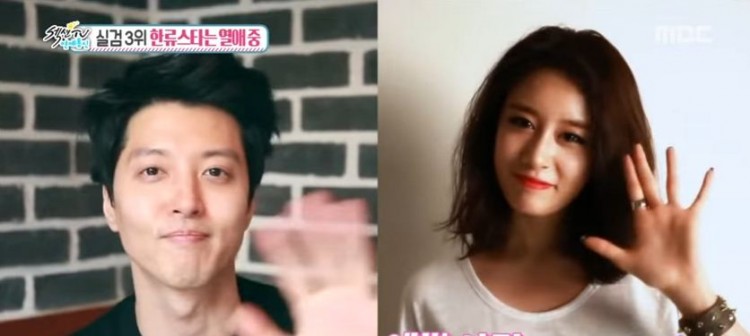 Celebrity couple Lee Dong Gun and T-Ara's Jiyeon finally announced their breakup after dating for two years.
The 36-year-old actor-singer and 23-year-old singer-actor finally ended their two-year relationship.
According to Koreaboo, an entertainment official confirmed with Ilgan Sports the news of the couple's breakup.
"They have decided to end their relationship and maintain a sunbae-hoobae relationship. Their schedules were so busy that they neglected to meet often, and so they broke up just like any other couple would," said the official.
Lee Dong Gun currently stars in the KBS2 drama "The Gentleman of Wolgyesu Tailor Shop" while Jiyeon is busy with her career in both South Korea and China.
Jiyeon made a guest appearance in November last year on SBS Love FM's "Two Man Show" where a listener asked her how they maintain their relationship despite their busy schedule.
"Your boyfriend [Lee Dong Gun] is also busy filming a drama, so how do you guys support each other?" Soompi quoted the lister as saying.
"[Lee Dong Gun] oppa always tells me to have fun while promoting," answered Jiyeon who was then also busy promoting T-Ara's comeback with their 12th mini album "Remember."
She added, "Because his drama is doing well, he is busy due to filming. We support each other through text or phone call."
The two stars quickly became a couple while filming their movie "Encounter" and announced their relationship to the public in July 2015. Their relationship also gained interest because of their 13-year age gap.
Lee Dong Gun touched on their age difference when he wrote a message to his fans on his fan cafe shortly after they confirmed news of their relationship.
"Jiyeon and I are slowly getting to know each other. Even though she's a lot younger than me, she is a wise and careful person who is a source of strength to me, to the point where I have never felt our age difference," wrote the actor, according to allkpop.
Lee Dong Gun also dated his co-star in "My Boyfriend is Type B" and "Sweet 18" actress Han Ji Hye for three years
© 2023 Korea Portal, All rights reserved. Do not reproduce without permission.