Former T-Ara Member Ahreum Gives Different Response On Latest Revelations Of Bullying Scandal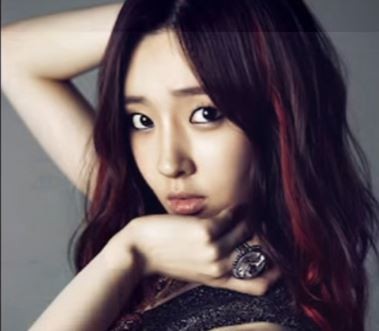 Former T-ara member Ahreum altered her stance on the latest revelations of the bullying scandal while still confirming the truth of the former staff member's reports.
The 22-year-old former T-ara member clarified that everyone misunderstood her initial response surrounding the latest revelations of a former T-ara staff member who leaked a screenshot of KKT messages between her and Hwayoung's older twin sister Hyoyoung.
Ahreum took to Instagram Friday to explain in a long post what she really meant on her post the previous day.
"Why would you post a scary report like this...," wrote Ahreum. "After leaving [T-ara] in 2013, I've quietly been walking my own path... [What was brought up] had to be something that I just managed to forget... [And it was posted] with the picture that I was told at the young age of 13 was strange..."
She explained that she was being sarcastic when her previous post sounded relieved and grateful that the reporter finally revealed the truth. The KKT messages exposed how Hyoyoung verbally threatened then T-ara member Ahreum.
Hyoyoung's management label B.A.M. Company did not deny the truth of the reports but merely defended their talent while a former T-ara manager also confirmed the validity of the post.
Even T-ara's agency spoke out and validated the reports but also expressed frustration that the past issue has once again resurfaced.
Ahreum now expressed her suspicion that the reporter only leaked the post for personal gain.
"I don't know if you were trying to use me, but I'm so mad I'm going to sue you, so let's definitely meet in court.' That's what I meant," she added.
Netizens, however, have come to notice how Ahreum constantly keeps posting about the T-ara controversy as if to seek attention for herself.
"She's really an attention seeker. Please stop now," all K-pop quoted one netizen as saying.
"Do you really want attention that bad? Stop writing novels," said another.
"I'm so sick of T-ara," one also said.
And one more, "She should've kept quiet after the first post, she's now losing sympathy."
© 2023 Korea Portal, All rights reserved. Do not reproduce without permission.