T-Ara's Former Manager And Staff Reveals Hwayoung Was Playing Bully Victim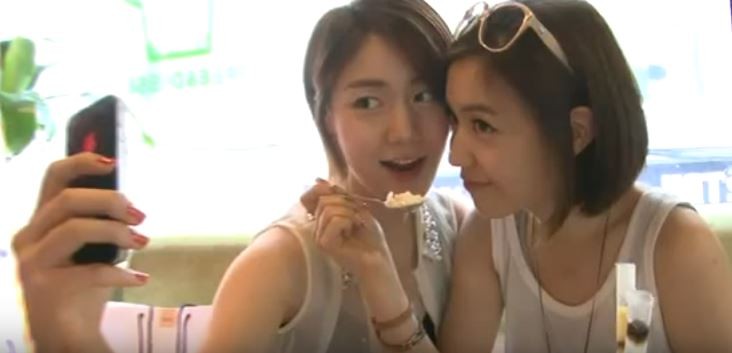 T-Ara's former manager and staff finally spoke out on the girl group's bullying scandal and revealed that former member Hwayoung merely played a bully victim.
The infamous bullying scandal that haunted girl group T-Ara since 2012 resurfaced with a new twist - this time painting alleged bully victim Hwayoung and her twin sister and fellow rapper-actress Hyoyoung as far from innocent.
The issue resurfaced after Hwayoung guested Wednesday on tvN's "Taxi" where she spoke about being bullied, the alleged reason why she left T-Ara in 2012.
"I cried a lot shut up in my room. I also lost a lot of weight," all K-pop quoted the 23-year-old former T-Ara member as saying.
Netizens recently harassed T-Ara's Jiyeon, who shed tears her during a live broadcast on Instagram as she was asked, "Why did you bully Hwayoung?"
A former T-Ara staff member then released a post on social media that revealed images to disprove Hwayoung's innocence.
The staff revealed that Hwayoung pretended that her leg injury was serious when there was a camera around and even used it as an excuse to join the rest of the members for their activities while she stayed behind and got her nails done.
"I thought that was so weird. I still don't understand it," all K-pop quoted the staff as saying on Hwayoung's pretentious acts then.
According to Soompi, MBN Star reported Thursday that T-Ara's former manager supported the staff's claims.
"Everything in the post that came up on the online community is true. Any employee [from that time] knows the story," said the former manager.
The staff also leaked a screenshot of KKT messages between Hyoyoung and another T-Ara former member Ahreum.
"I'm going to hit you so hard at Music Bank that dust is gonna be flying, so just wait," Hyoyoung threatened Ahreum. "I'll scratch your face so you can't be on broadcast.
Hyoyoung's label B.A.M. Company confirmed the messages even as they defended her.
"Hyoyoung was very young back then, and her younger twin sister Hwayoung was having an incredibly difficult time because of the bullying situation. She only spoke up as a family," said the agency.
Ahreum also admitted that the conversation happened and expressed her gratitude to the reporter.
"I really kept it inside for a long time," wrote Ahreum on Instagram.
© 2023 Korea Portal, All rights reserved. Do not reproduce without permission.