T-ara's Agency And Ahreum Confirm Hwayoung-Hyoyoung Twins Were Guilty On Bullying Scandal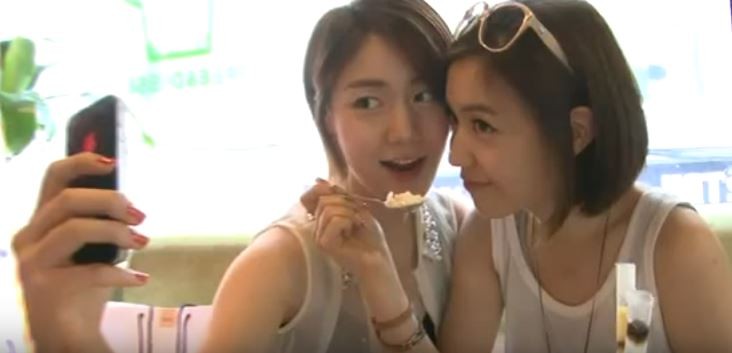 T-ara's agency and former T-ara member Ahreum confirmed recent reports that twins Hwayoung and Hyoyoung were guilty on the girl group's bullying scandal that erupted in 2012.
The girl group's agency MBK Entertainment revealed what truly happened five years ago while former member Ahreum declared her loyalty to her former members.
"Though there were aspects we felt were unfair when the incident first occurred 5 years ago in July of 2012, we didn't explain this situation," all K-pop quoted MBK Entertainment as saying Thursday in an interview with Osen. "At the time, the public had already turned their backs on T-ara, so no one would have believed it had we said anything. The truth from 5 years ago has come to light, but to be honest, we don't welcome it."
According to all K-pop, Ahreum's comments on T-ara member Jiyeon's Instagram account also garnered attention.
"My pretty unnies, who I miss. I promise to protect my unnies today as well," wrote the 22-year-old former member on Thursday and added, "I'll protect myself, so don't worry."
A former T-ara staff member released images and screenshots of KKT messages that proved Hwayoung was not a bully victim like most of the fans once believed. The former staff member revealed that Hwayoung even took advantage of the bullying scandal to suit herself.
Hwayoung left T-ara in 2012 amid rumors of severe bullying within the girl group.
A screenshot of KKT messages between Hwayoung's older twin sister Hyoyoung and Ahreum also revealed how the twin verbally threatened Ahreum.
T-ara's former manager as well as Ahreum both spoke up afterward and confirmed that the new reports were real.
Hyoyoung's management label B.A.M. Company did not deny the reports but defended their star's past actions.
The girl group's unfortunate past resurfaced after the twins Hwayoung and Hyoyoung appeared as a guest on tvN's "Taxi."
The bullying scandal has haunted T-ara since it erupted in 2012 and caused a decline in their popularity. It's not a surprise, then, that T-ara members don't welcome the recent revelations.
"The misunderstanding has been clarified, but from the T-ara members' point of view, it's tough that it's being a big issue again. It's also tough to handle from our company's perspective," said T-ara's agency.
© 2023 Korea Portal, All rights reserved. Do not reproduce without permission.