KBS And YG Explain Big Bang's Absence On KBS Shows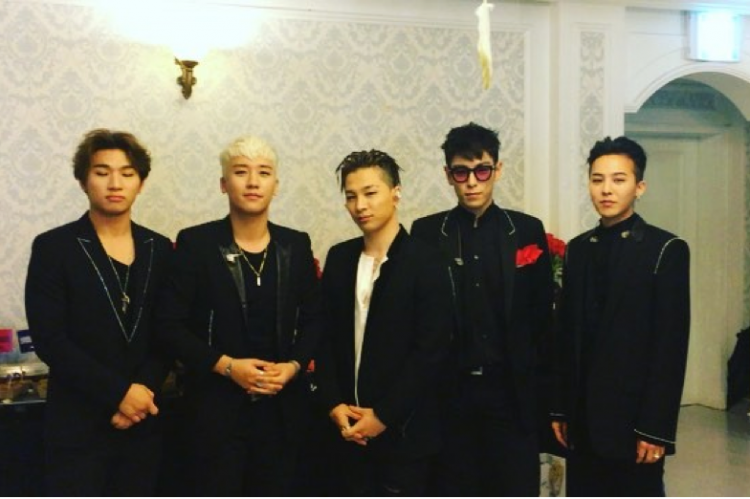 KBS network and YG Entertainment explained why K-Pop superstars Big Bang didn't appear on KBS shows as part of their comeback promotion activities.
An insider from the KBS variety department denied Thursday that the network and the management label were on bad terms which was why Big Bang couldn't guest on their shows.
In fact, the source said, the network's producing directors discussed with YG on the band's possible guest appearance for an end-of-year program. It just so happened that the timing wasn't right this time.
"It's speculation to think that we reject a particular agency or have bad feelings toward them," Soompi quoted the source as saying. "It's not good to make negative reports through overly simplistic deductions or outside hopes. It's possible that the timing just wasn't right."
YG Entertainment, meanwhile, cast the blame on KBS.
"In order to appear on the KBS music program, BIGBANG tried to keep the ball in the air, but since they didn't get an answer, their appearance fell through," stated the company.
Big Bang made a rare guest appearances as a complete group on MBC's popular variety shows "Infinity Challenge," "Radio Star" and with their appearance on "Weekly Idol" to be aired on the first two weeks of January.
"Radio Star" benefited from Big Bang's guesting as the show enjoyed 9.7 percent nationwide viewership ratings Thursday, a 2.0 jump from December 21.
G-Dragon, T.O.P., Taeyang, Seungri and Daesung made several personal as well as hilarious confessions during the show.
YG Entertainment CEO Yang Hyun Suk denied last year that the absence of YG artists on KBS was because of their past discord.
"We just wanted our stages to be reflected well. If they are able to showcase our music in a good way, then there is no problem with us appearing," the CEO told TV Report, as reported by allkpop.
According to kpopstarz, the discord may have started in 2010 over a conflict of Big Bang's comeback.
© 2023 Korea Portal, All rights reserved. Do not reproduce without permission.
Tags:
KBS
,
KBS variety show
,
YG Entertainment
,
Big Bang
,
Radio Star Big Bang
,
big bang comeback
,
big bang MADE
,
Big Bang Daesung
,
T.O.P. Big Bang
,
Big Bang G-Dragon
,
Big Bang Taeyang
,
Big Bang Seungri
,
Yang Hyun Suk
,
Yang Hyun Suk Big Bang
,
Yang Hyun Suk YG
,
YG artist
,
Radio Star
,
Weekly Idol
,
Infinity Challenge
,
G-Dragon
,
T.O.P.
,
Taeyang
,
Seungri
,
Daesung