Taeyang's Love Story And The Woman Behind 'Eyes, Nose, Lips' Revealed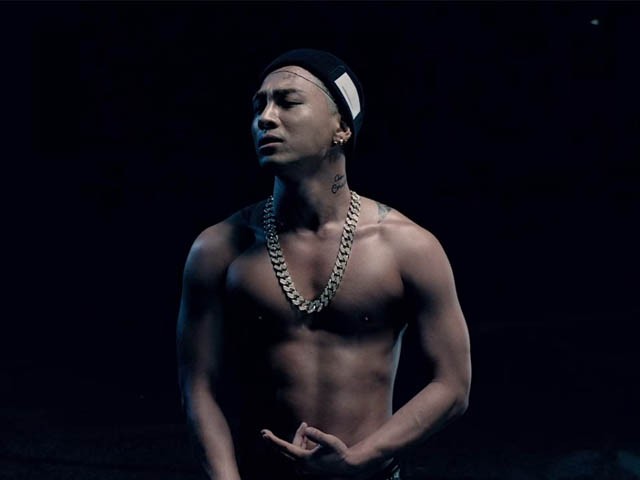 Big Bang's Taeyang finally revealed the mysterious woman who inspired him to write "Eyes, Nose, Lips" as girlfriend Min Hyo Rin kept mum about it.
Big Bang guested on Wednesday's installment of MBC's "Radio Star" where the MCs Kim Gook-jin, Yoon Jong-shin, Kim Gura and Super Junior's Cho Kyuhyun drilled them on their love lives.
The MCs brought up Taeyang's singer-actress girlfriend Min Hyo Rin who previously guested on the show. They asked her about Taeyang's heart-wrenching ballad "Eyes, Nose, Lips."
The girlfriend kept tight-lipped and only said, "I will let him explain it since it is his song."
So when all the Big Bang members appeared on the show, the MCs closed in on the "Eyes, Nose, Lips" singer himself.
"I heard a rumor that it's about some random woman I've never even heard of before. It is true, the song is about Min Hyo Rin," Taeyang confessed, as reported by allkpop.
The song was Taeyang's first single for his 2014 "Rise" album and has easily clinched the top spot on Korean music charts. Taeyang said at that time that the song's lyrics were inspired by his recent breakup.
A year later, Taeyang would publicly acknowledge his girlfriend Min Hyo Rin. The couple has secretly been dating since 2013.
Big Bang leader G-Dragon also dropped revelations on the show as he admitted to playing matchmaker for the couple.
"I think I was a bridge for them," allkpop quoted G-Dragon as saying.
He said he recommended Min Hyo Rin for Taeyang's "1 AM" music video.
"I visited the MV making site and Taeyang was smiling ear to ear. It's a sad song, but when he was hugging her, he looked so happy," he revealed. "When Taeyang has an argument with his girlfriend, it's written all over his face. He'll sometimes ask, 'What do I do in this situation?'"
According to allkpop, an acquaintance of the couple told Ilgan Sports that the couple first met during the filming for Taeyang's MV. They started dating right after the MV filming. Other sources also revealed that Min Hyo Rin watched a Big Bang concert and yelled "Me!" when Taeyang talked about his ideal woman.
© 2023 Korea Portal, All rights reserved. Do not reproduce without permission.