Seungri Reveals He's Furious At Gummy's Accusation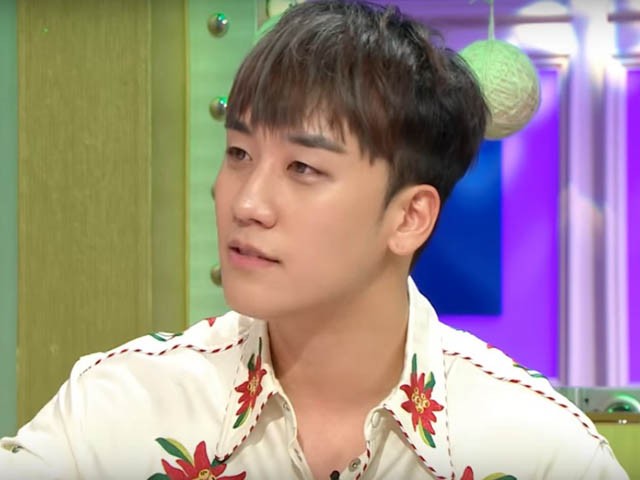 Big Bang's youngest member Seungri revealed he was furious at singer Gummy's claim that he didn't pay for his drinks at her party.
South Korea's biggest hip hop boy band appeared as guests on MBC's "Radio Star" on two installment episodes.
On the second installment Wednesday, the 26-year-old Big Bang member confessed he was infuriated on the 35-year-old fellow singer's claims. Gummy guested "Radio Star" June 2015 where she reported that Seungri attended her party and ordered expensive drinks but didn't pay for them.
"I left after paying for 2 bottles of expensive alcohol. When I saw the broadcast, I was so furious that I wanted to find the receipts and march to MBC," allkpop quoted him as saying.
Based on Gummy's account, Seungri told her, "Ayy noona, we can't drink like this when it's your birthday~"
Then he disappeared and she was left with a high bill.
Big Bang's group leader G-Dragon came to Seungri's defense and said, "He's not the type to not pay and leave."
Yet the fashionable singer-songwriter and the rest of the Big Bang members picked on Seungri when they revealed an embarrassing story about his dating life.
G-Dragon and Taeyang shared that Seungri mistakenly thought for an entire year that he was dating a girl. It was only when G-Dragon met up with the girl and asked about her current relationship with Seungri that they realized Seungri's mistake. The girl asked G-Dragon what he was talking about.
"I liked her very much," explained Seungri, according to Koreaboo. "We wrote letters to each other and I even talked to her mother on the phone. I thought we were dating. But it turned out she was actually seeing someone else while she was talking to me."
G-Dragon also addressed his dating rumors and explained why he's never publicly admitted to a relationship.
T.O.P. made his own confession and revealed how many ex-girlfriends he's had as well as why he avoids intimacy.
© 2023 Korea Portal, All rights reserved. Do not reproduce without permission.
Tags:
Big Bang
,
Radio Star
,
Radio Star Big Bang
,
Seungri
,
BIGBANG Seungri
,
Seungri Dating
,
Gummy
,
Gummy Radio Star
,
Gummy and Seungri
,
G-Dragon
,
Bigbang G-Dragon
,
Taeyang
,
Bigbang Taeyang
,
G-Dragon girlfriend
,
G-Dragon love life
,
G-Dragon dating expert
,
G-Dragon and Nana Komatsu
,
G-Dragon and Kiko Mizuhara
,
T.O.P. revelations
,
T.O.P. dating
,
T.O.P. girlfriend