Big Bang's Big Income Keeps The Group Together, Says Daesung On "Infinity Challenge"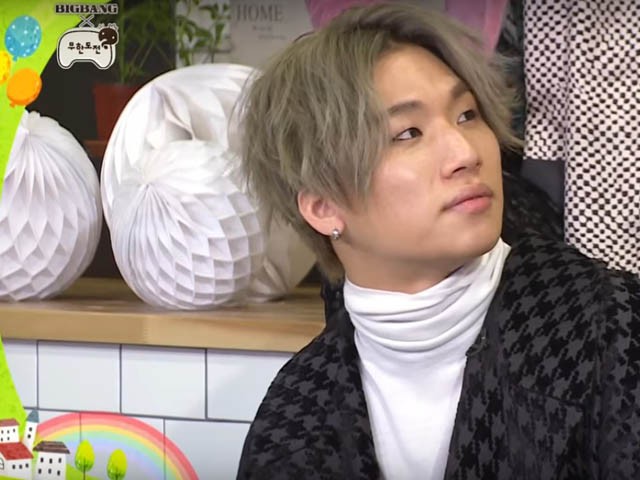 Big Bang's hefty income is enough to keep the group intact, revealed Daesung on MBC's "Infinity Challenge" Saturday episode.
The 26-year-old member of South Korea's biggest boy band talked about how easy it was for Big Bang to survive past the seven-year curse.
"It's because of the income that Big Bang brings," said Daesung. "Even if I have things built up, I just bear it and think of the income."
Daesung's reply both amazed and caused laughter among the cast members Yoo Jae Suk, Park Myeung-su, Jeong Jun-ha, Haha and Hwang Kwanghee.
Big Bang just celebrated their 10th year anniversary and launched December 12 their highly anticipated comeback as well as their first full-length album in eight years. The new tracks for their latest "MADE The Full Album" easily soared through top major charts.
Their guest appearances on popular variety show such as "Infinity Challenge," "Weekly Idol" and "Radio Star" are part of their comeback promotions.
The group's continued success and longevity remain to be a favorite topic. In a recent interview with Sports Chosun, G-Dragon and Taeyang attributed love and hard work as Big Bang's secret.
"It's hard to say this myself but we're all instinctively nice," allkpop quoted Taeyang as saying. "But I do believe good fights are necessary. Everyone shares opinions because we treasure the team, and no members get upset by that."
Fashion icon and group leader G-Dragon, who looked embarrassed as "Infinity Challenge" played some of his acting clips, said that they feel closer every time they overcome challenges.
The 29-year-old rapper T.O.P., who showed off his hilarious dancing skills on during the program, will be temporarily leaving the limelight for military duty by February 2017. He revealed that his upcoming military enlistment still feels "unreal."
Big Bang's youngest member, meanwhile, is caught up in endless controversies. The latest comes from a Japanese hostess who claims to be Seungri's ex-girlfriend. She talked about the singer's bad drinking habits and relish for "bad girls."
© 2023 Korea Portal, All rights reserved. Do not reproduce without permission.