T.O.P. Revealed Dating History; Explains Why He Avoids Intimacy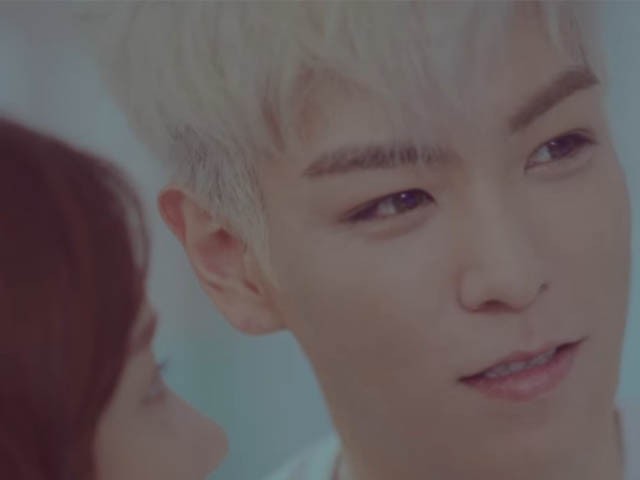 Big Bang's T.O.P. revealed his dating history including the number of women he's dated and why he doesn't want to get close to them.
T.O.P. claimed to be single right now and counted three people he's dated since he was 19 plus "a 'some' with one person," which he believes no one else knows about.
The 29-year-old main rapper of the biggest South Korean boy band made these revelations during Wednesday's installment of the group's special guest appearance on MBC's "Radio Star."
He also shared his preferences for a dating partner.
"I once dated a girl who loves to drink," allkpop quoted T.O.P. as saying. "We dated for 3-4 years, but I had no memories with her. Because of alcohol, we always blacked out."
The rapper said he's only dated women who don't drink since then. He added, though, that women who don't drink cannot stand him because he enjoys drinking and even turns off his phone when he does.
He also revealed that he doesn't want to get too comfortable even when they're already dating.
"When I date, I don't want to get close to the other person," he said. "When I look back, I like the moments when we were not close. I like her to be always be there for me. I like it when she doesn't get in my business too much. I like speaking formally to her and not becoming too close."
MC Kim Gu Ra cracked everyone up when he suggested that T.O.P. should be dating a government employee.
The rest of the Big Bang members also made their own confessions on the show.
Group leader G-Dragon talked about the dating rumors surrounding him and Japanese actress-models Nana Komatsu and Kiko Mizuhara.
The show also gave the chance for crooner Taeyang to admit the woman behind "Eyes, Nose, Lips."
© 2023 Korea Portal, All rights reserved. Do not reproduce without permission.
Tags:
T.O.P.
,
BIGBANG T.O.P.
,
T.O.P. revelations
,
T.O.P. dating
,
T.O.P. girlfriend
,
Big Bang
,
Radio Star Big Bang
,
Radio Star
,
G-Dragon
,
Bigbang G-Dragon
,
G-Dragon girlfriend
,
G-Dragon love life
,
G-Dragon and Nana Komatsu
,
G-Dragon and Kiko Mizuhara
,
Nana Komatsu
,
Kiko Mizuhara
,
Taeyang
,
Bigbang Taeyang
,
Taeyang and Min Hyo Rin
,
Taeyang Eyes Nose Lips
,
Taeyang love life
,
Taeyang girlfriend