The Fairest Of Them All: The Popular Faces Of Legendary K-Pop Girl Groups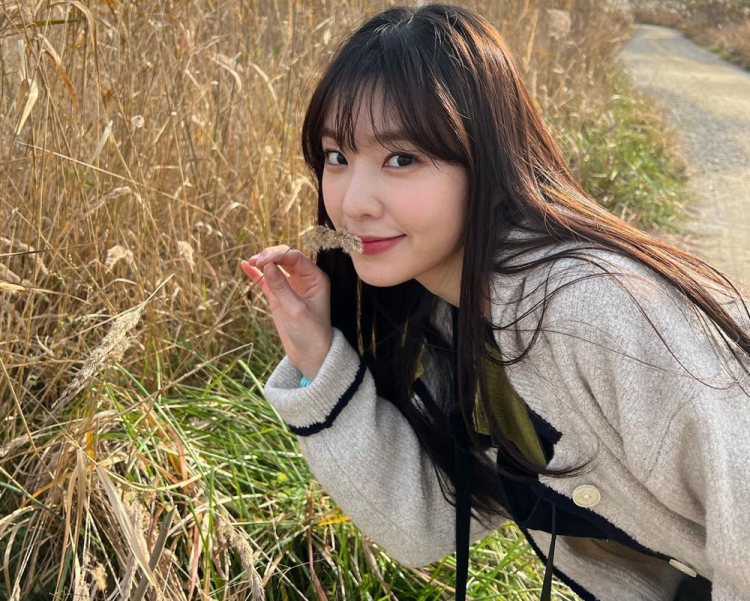 In the K-Wave genre, each member of a respective K-Pop group can stand in as the "face." Female groups in general as visuals are commonly more notable with their fans. Though it is not common for K-Pop girl groups to have a specific representative face.
The face of a K-Pop girl group is usually the most popular member. Furthermore, fans almost immediately associate the female group with this idol. Thus, in this article, we have listed down the faces of popular K-Pop girl groups in the 3rd and 4th generations.
Is your female K-Pop bias on the list? Find out below!
Jennie - BLACKPINK
The YG princess is BLACKPINK's main rapper, lead vocalist, and representative face. While all the members of BLACKPINK are globally popular, Jennie is arguably the most popular. Due to this, netizens immediately associate the idol with her K-Pop group.
READ: BLACKPINK's Jennie Takes Home The Crown In May's K-Pop Girl Group Member Brand Reputation Rankings
Nayeon - TWICE
TWICE's very own bunny is the girl group's lead vocalist, lead dancer, and center. Furthermore, Nayeon is one of the most famous members of TWICE domestically and internationally. ONCEs are excited as the idol is preparing for her solo debut on June 24.
Irene - Red Velvet
Baechu is the leader, main rapper, lead dancer, sub-vocalist, visual, and center of Red Velvet. Irene could be nad has been classified as the representative of South Korean beauty standards for women. Thus, it comes to no one's surprise that she is the face of Red Velvet.
Jang Wonyoung - IVE (formerly of IZ*ONE)
Wonyoung can easily be categorized as one of the faces of the fourth generation of K-Pop. Jang Wonyoung started off as a member of IZ*ONE in 2018. Currently, she is part of the Starship Entertainment girl group and her popularity has only risen since being visual of IVE.
Ryujin - ITZY
Prior to her debut with ITZY, Ryujin has already caught the attention of netizens. Hence why the idol is the JYP Entertainment's girl group's face. Additionally, the ITZY member is the girl group's main rapper, lead dancer, sub-Vocalist, and center.
Karina - aespa
aespa's very own Karina is one of the most popular 4th generation idols. This is because she has garnered a reputation for having elite visuals and unrivaled charisma. The idol is also the leader, main dancer, lead rapper, sub-vocalist, visual, and center of SM Entertainment's aespa.
© 2023 Korea Portal, All rights reserved. Do not reproduce without permission.
Tags:
kwave
,
kwave news
,
kwave updates
,
Kpop
,
kpop news
,
Kpop updates
,
Red Velvet
,
Red Velvet News
,
Red Velvet Updates
,
Red Velvet Irene
,
Red Velvet Irene news
,
Red Velvet Irene updates
,
Irene
,
Irene news
,
Irene updates
,
TWICE
,
TWICE news
,
TWICE Updates
,
TWICE Nayeon
,
TWICE Nayeon news
,
TWICE Nayeon updates
,
Nayeon
,
Nayeon news
,
Nayeon updates
,
ITZY
,
ITZY News
,
ITZY updates
,
ITZY Ryujin
,
ITZY Ryujin news
,
ITZY Ryujin updates
,
Ryujin
,
Ryujin news
,
Ryujin updates
,
IVE
,
IVE news
,
IVE updates
,
IVE Wonyoung
,
IVE Wonyoung news
,
IVE Wonyoung updates
,
IVE Jang Wonyoung
,
IVE Jang Wonyoung news
,
IVE Jang Wonyoung updates
,
Jang Wonyoung
,
Jang Wonyoung news
,
Jang Wonyoung updates
,
Wonyoung
,
Wonyoung news
,
Wonyoung updates
,
aespa
,
aespa news
,
aespa updates
,
aespa Karina
,
aespa Karina news
,
aespa Karina updates
,
karina
,
Karina news
,
Karina updates
,
BLACKPINK
,
Blackpink news
,
Blackpink updates
,
blackpink jennie
,
BLACKPINK Jennie news
,
BLACKPINK Jennie updates
,
Jennie
,
Jennie news
,
Jennie updates