A Plethora Of 'Red Velvet Flavors': Irene, Seulgi, Wendy, Joy, & Yeri's Favorite Foods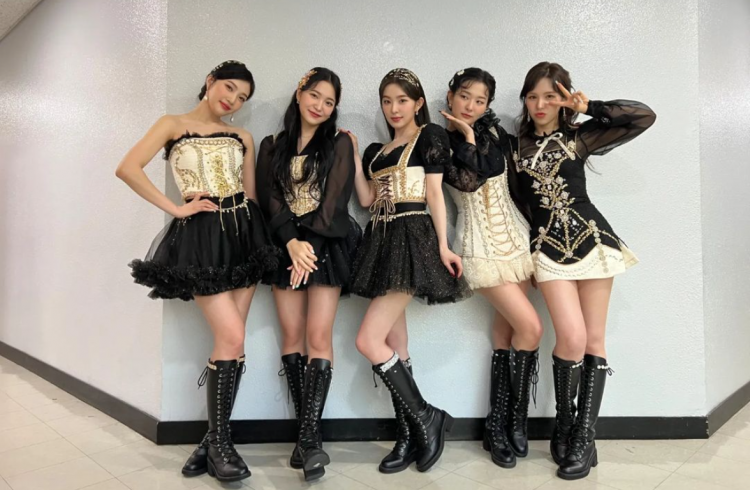 Are you interested in eating like the 5 queens from SM Entertainment without going "Psycho"?
Beyond being talented in music and being visually gifted, there's one thing K-Pop artists from SM Entertainment are known for: loving food. Though most idols are usually on a diet, they still have favorite types of snackies and dishes whenever they are allowed to celebrate.
Notably, veteran idols slightly have more freedom with what they eat compared to their rookie counterparts. Among the veteran idols who love food yet have found a way to balance it with their health are Irene, Seulgi, Wendy, Joy, and Yeri.
READ: Eating 'Just Right': How To Eat Like The Members Of GOT7
Previously, we talked about how Ahgases, BLINKs, ONCE, and ARMYs could eat like the members of GOT7, BLACKPINK, TWICE, and BTS, respectively. Now we'll discuss Red Velvet's favorite food so ReVeluvs could eat like the SM Entertainment queens.
Previously, the members of Red Velvet revealed their favorite comfort foods. Check them out here!
Irene
Favorite Food: Loves eating everything but Chicken and Coffee
When it comes to food, Red Velvet's leader is not that picky. Though Irene does not like chicken as she previously revealed, "When I was young, I fell sick after eating chicken. So, I don't eat it." Coffee is also not well-loved by the girl group's main rapper.
Seulgi
Favorite Food: Fried Dumplings
Red Velvet's Seulgi simply adores dumplings. Though the main dancer does not just favor any type of dumpling, but specifically the fried variety. Perhaps the secret to being immensely talented in dancing is eating tons of fried dumplings.
Wendy
Favorite Food: Tteok-bokki (Stir-fried rice cakes)
One of the best vocalists in K-Pop, Wendy loves tteok-bokki to death. From its tangy sauce to its chewy texture, the Red Velvet main vocalist enjoys eating this Korean street food.
READ: ITZY & aespa Joins BLACKPINK, TWICE, & Red Velvet As The Reigning Queens Of Instagram, See Full Rankings
Joy
Favorite Food: Seonjiguk (Ox blood soup)
The most unique food on the list, Red Velvet's Joy loves eating Seonjiguk. This traditional Korean dish is usually made up of dried Napa cabbage, vegetables, and meat in a hearty beef broth.
Yeri
Favorite Food: Salmon and Banana-Tofu Shakes
The youngest member of Red Velvet thoroughly enjoys fish and healthy drinks. Yeri notably favors salmon and Banana-Tofu Shakes. The maknae really enjoys eating healthy yet yummy food.
READ: Third Generation Domination: TWICE, BLACKPINK, & Red Velvet Are The Reigning Queens Of Twitter, See Full Rankings
© 2023 Korea Portal, All rights reserved. Do not reproduce without permission.
Tags:
kwave
,
kwave news
,
kwave updates
,
Kpop
,
kpop news
,
Kpop updates
,
SM
,
SM artists
,
SM Entertainment
,
SM Entertainment artists
,
SM Entertainment news
,
SM Entertainment updates
,
SM Entertainment Red Velvet
,
Red Velvet
,
Red Velvet News
,
Red Velvet Updates
,
Red Velvet favorite food
,
Red Velvet Irene
,
Red Velvet Wendy
,
red velvet seulgi
,
Red Velvet Joy
,
Red Velvet Yeri
,
Irene
,
Wendy
,
Seulgi
,
Joy
,
Yeri