LE SSERAFIM's Garam Inappropriately Questioned Regarding Her Pre-Debut 'Controversy'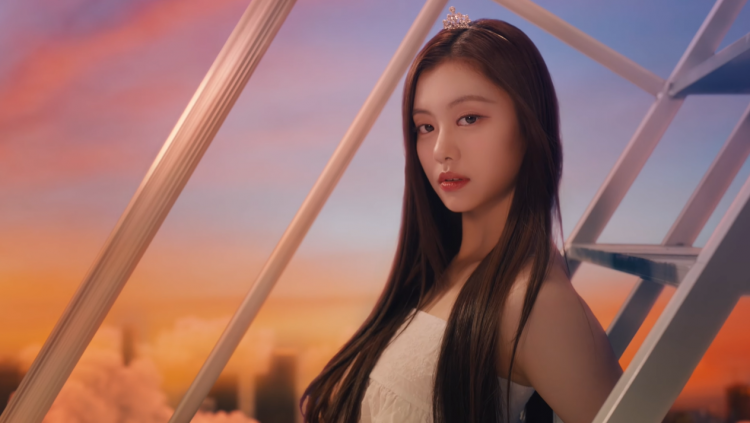 Just recently, LE SSERAFIM made their debut with their first mini-album "Fearless."
In their debut showcase, the members talked about debuting together, their goals, and many more topics. But what was supposed to be a memorable event for the members turned sour as, during their debut showcase, Garam was questioned regarding her previous controversy.
READ: LE SSERAFIM Releases Promotion Timetable For Debut Album 'FEARLESS'
While answering questions from reporters, LE SSERAFIM's Garam was asked about her previous pre-debut controversy. Notably, the K-Pop idol was embroiled in a scandal. Not long after, her agency released a statement, denying the accusations, and promising legal action if the rumors continue to spread.
Hearing this, LE SSERAFIM's Chaewon first answered the reporters' questions. Chaewon went on to say that as their agency is still resolving the issue, the members are still unable to answer questions regarding the allegations.
"We are still discussing and handling this issue with our company, so we are very cautious about talking about it right now. I think we will soon have another chance to talk about this," LE SSERAFIM's Chaewon responded.
Supplementing this, LE SSERAFIM's Garam added that she can not comment on the issue yet. But the K-pop idol stated that she hopes to show a better version of herself to netizens and fans.
LE SSERAFIM's Garam explained, "It is difficult for me to speak about it at the moment. I will strive to show my best side as part of LE SSERAFIM."
"We are currently discussing and responding to the rumors of school bullying surrounding Garam with our company, so I don't think it's appropriate to take about the issue. There will be an opportunity where we'll be able to talk about this."
- 220502, Kim Chaewon#LE_SSERAFIM pic.twitter.com/bCpLWLDNCm — LE SSERAFIM QUOTES | ting ting (≧◡≦) (@lesseraquotes) May 2, 2022
READ: LE SSERAFIM's Kim Garam Hating On Starship Entertainment's IVE? Find Out Here!
Following this, fans and netizens noted that the questions asked by the reporters were inappropriate and unprofessional. Hopefully, Garam's debut with LE SSERAFIM wasn't by the questions asked.
© 2023 Korea Portal, All rights reserved. Do not reproduce without permission.
Tags:
kwave
,
kwave news
,
kwave updates
,
Kpop
,
kpop news
,
Kpop updates
,
HYBE
,
HYBE artists
,
HYBE LE SSERAFIM
,
HYBE Labels
,
HYBE Labels artists
,
HYBE Labels LE SSERAFIM
,
Source Music
,
Source Music artists
,
Source Music LE SSERAFIM
,
Source Music LE SSERAFIM debut
,
Source Music LE SSERAFIM showcase
,
Source Music LE SSERAFIM Garam
,
Source Music Garam
,
LE SSERAFIM
,
LE SSERAFIM news
,
LE SSERAFIM updates
,
LE SSERAFIM DEBUT
,
LE SSERAFIM showcase
,
LE SSERAFIM debut showcase
,
LE SSERAFIM Garam
,
LE SSERAFIM Garam news
,
LE SSERAFIM Garam updates
,
Garam
,
Garam news
,
Garam updates