When Idols Interact With Their Idols, Famed Director Tim Burton Receives Love From TWICE's Chaeyoung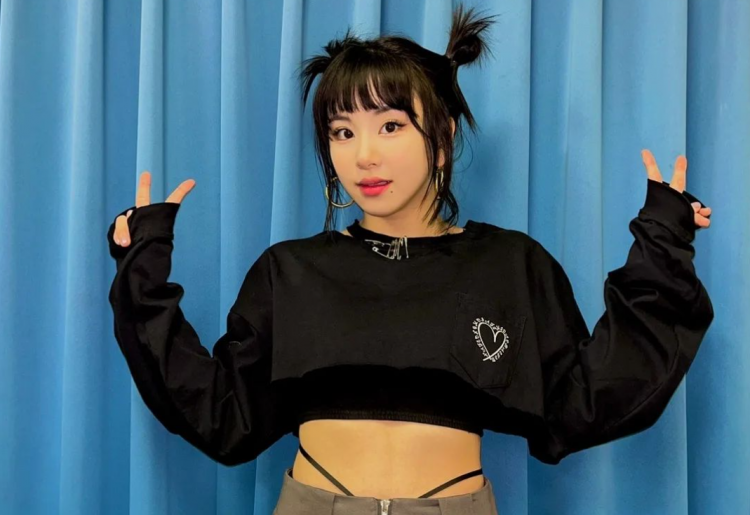 K-Pop idols are among the most talented celebrities in the world. Notably, these stars have heroes who inspire them to be the best that they can be. Recently, TWICE's Chaeyoung was able to interact with one of her heroes, Tim Burton, and fans could not be happier.
READ: ITZY & aespa Joins BLACKPINK, TWICE, & Red Velvet As The Reigning Queens Of Instagram, See Full Rankings
TWICE's Chaeyoung recently visited Tim Burton's "The World of Tim Burton" exhibit. Notably, the exhibit travels around the world, last arriving in Seoul in 2012. The exhibit shows around 520 of Tim Burton's original artworks which are translated into paintings, drawings, and photos.
TWICE's Chaeyoung had an amazing time at Tim Burton's "The World of Tim Burton" exhibit. The K-Pop star even posted about it on TWICE's official Instagram. Chaeyoung explained that the director was the biggest influence on her art. The idol even left a letter for the famed director.
TWICE's Chaeyoung noted, "Since I was young when asked to name the person that influenced me the most when drawing, I would often say Tim Burton. So I was really really really happy and touched when I was able to see his drawings with my own eyes. I couldn't deliver my letter directly, but I was glad that he was able to receive it."
If ONCEs (TWICE's fandom) take a close look at TWICE Chaeyoung's art, it can be seen how Tim Burton's style influenced the K-Pop idol. But amazingly, the TWICE member adds her own flair, adding uniqueness to her own style.
On TWICE's Instagram post, TWICE's Chaeyoung added a photo of the letter she wrote for Tim Burton. The K-Pop idol tied her letter with string and made a tiny drawing at the outer part of her letter.
READ: ONCEs Melt As TWICE's Sana & Chaeyoung Give Off Major Couple Vibes
To the delight of fans, they were able to spot Tim Burton holding TWICE Chaeyoung's letter. This means that the famed director was able to read what Chaeyoung wanted to tell him regarding his influence on her art.
As a twice fan & someone who loves tim burton's movies, this makes me so happy and I'm sure Chaeyoung is also really happy ️ https://t.co/xH5XUpO7Ca — ellie (@ellieisnotshy) May 5, 2022
ONCEs, the ever-supportive fandom, showed their happiness that Chaeyoung's letter was able to reach Tim Burton. The TWICE member is known as one of the most creative artists in the K-Pop industry and fans are simply happy that her hero knows how much he influenced her work.
Tim Burton received a letter from K Pop group TWICE's Chaeyoung. pic.twitter.com/qxLa8djYLZ — Tim Burton Daily (@TimBurtonDaily) May 5, 2022
Stay tuned for more news and updates regarding TWICE and other K-Pop artists!
© 2023 Korea Portal, All rights reserved. Do not reproduce without permission.
Tags:
kwave
,
kwave news
,
kwave updates
,
Kpop
,
kpop news
,
Kpop updates
,
JYP
,
JYP artists
,
JYP Entertainment
,
JYP Entertainment artists
,
JYP Entertainment news
,
JYP Entertainment updates
,
JYP Entertainment Chaeyoung
,
JYP Entertainment TWICE
,
JYP Entertainment TWICE Chaeyoung
,
TWICE
,
TWICE news
,
TWICE Updates
,
TWICE Chaeyoung
,
TWICE Chaeyoung news
,
TWICE Chaeyoung updates
,
TWICE Chaeyoung and Tim Burton
,
Tim Burton and TWICE Chaeyoung
,
Chaeyoung
,
Chaeyoung news
,
chaeyoung updates
,
Chaeyoung and Tim Burton
,
Tim Burton and Chaeyoung
,
Tim Burton news
,
tim burton
,
Tim Burton updates