WayV's Ten & Former Miss A Vocalist Fei Are Brought To Tears By 'Great Dance Crew' Participant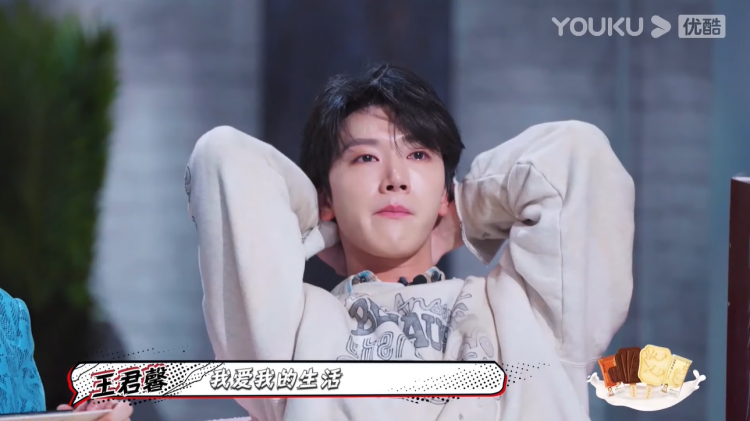 K-pop stars Ten of WayV and Fei (formerly of Miss A) are currently leaders in the Chinese program "Great Dance Crew." Recently, the two could not help but cry after hearing a contestant's painful story as the two found it relatable.
READ: NCT's Ten Mistreated In Solo Activities? NCTzens Show Support Towards WayV Member!
Notably, Hong Kong actress and singer Grace Wong, popularly known as G. Racie, set the stage on fire with her charismatic dance performance, but beyond her talent, the "Great Dance Crew" participant shared a part of her life that made K-pop idols WayV's Ten and Fei cry.
Grace Wong shared that she fell in love with dancing in the U.S. but found success in acting in Hong Kong to pursue it. She even married her boyfriend, who supported her by moving to Hong Kong with her. But although she has achieved so much, Grace Wong was not thinking of retirement, which is relatable to the K-pop idols.
Although there were people convincing her to give up on her dreams as a dancer, Grace Wong emotionally explained that she found the strength to let herself pursue her dreams as a dancer after spending fourteen years on her career and image as an actress.
"I still have a dream. But when pursuing your dream, as you get older and older, you're really scared to take risks. Although there might be risks, you mustn't leave any regrets in your life, until the last day, because you only live once. I lived my life. It might not be successful, but I'm just living my life. I did what I can. I chased my dream. And I'm here, and I did it," actress and singer Grace Wong shared.
Hearing this, WayV's Ten could not hold back his tears as he saw Grace Wong's determination to go after her dreams. The K-pop idol went on to praise Grace Wong by calling her brave, noting that no one should tell anybody how to live their lives.
"I just really love how you think. You're not afraid to express yourself and then you're just like, 'Okay, [whenever] people say, "How old am I?" I don't really care. I'm gonna do what I love.'
That makes me like you as a person. That's why I feel like maybe I learned something from you too after listening to your talk," WayV's Ten emotionally expressed.
Former Miss A member Fei also felt Grace Wong's words regarding a person's determination on her dreams, being in a similar situation herself as a K-pop idol.
Fei was able to relate to Grace Wong as she went to Korea to train and debut in Miss A. Due to this, Fei understood why WayV's Ten took Grace Wong's words to heart. Wiping the tears on her face, the female K-pop idol remarked, "I know it wasn't easy for him when he was abroad, either."
READ: Day One Dancing Queen: TWICE Mina's 2012 Predebut Dance Cover Of Miss A Recently Goes Viral
The former Miss A member also expressed that dreams are precious, recalling having an older dance teacher when she was younger who went on to prove that dancing did not have an age limit at all, knowing how it feels like as a K-pop idol in her thirties.
Furthermore, Fei could relate to Grace Wong due to how close their age was and because both WayV's Ten and Fei spent years of their lives in Korea as K-pop idols, they understood how amazing it was for Grace Wong to finally share how she felt.
© 2022 Korea Portal, All rights reserved. Do not reproduce without permission.
Tags:
kwave
,
kwave news
,
kwave updates
,
Kpop
,
kpop news
,
Kpop updates
,
Great Dance Crew
,
Great Dance Crew news
,
Great Dance Crew updates
,
Great Dance Crew leaders
,
Great Dance Crew Grace Wong
,
Grace Wong
,
Grace Wong news
,
Grace Wong updates
,
Grace Wong Great Dance Crew
,
Great Dance Crew G. Racie
,
G. Racie
,
G. Racie news
,
G. Racie updates
,
G. Racie Great Dance Crew
,
WayV
,
WayV news
,
WayV updates
,
WayV Ten
,
WayV Ten news
,
WayV Ten updates
,
WayV Ten Great Dance Crew
,
Great Dance Crew WayV Ten
,
Ten Great Dance Crew
,
Great Dance Crew Ten
,
Ten
,
Ten news
,
Ten updates
,
Miss A
,
Miss A news
,
Miss A updates
,
Miss A Fei
,
Miss A Fei news
,
Miss A Fei updates
,
Miss A Fei Great Dance Crew
,
Great Dance Crew Miss A Fei
,
Fei
,
Fei news
,
Fei updates
,
Fei Great Dance Crew
,
Great Dance Crew Fei