JYP Entertainment Things: NMIXX's BAE Is Compared To Former Miss A Member Bae Suzy!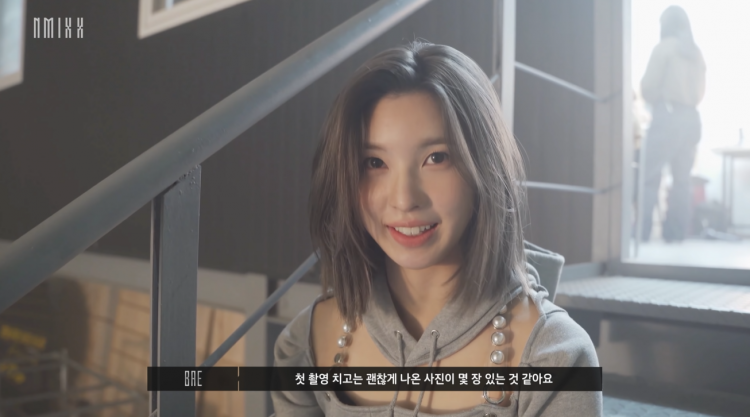 Not long ago on the 22nd of February, JYP Entertainment debuted their most recent K-pop girl group NMIXX with the members Haewon, Lily, Sullyoon, Jinni, BAE, Jiwoo and Kyujin.
READ: 4th Generation Love: STAYC's J Talks About Recent Sweet Interaction With NMIXX On Music Shows!
NMIXX then got the attention of netizens and NSWERs (the fandom name of NMIXX) with their interesting debut song "O.O."
Almost instantaneously after their debut, the K-pop girl group got a huge amount of acclaim as the members of JYP Entertainment's NMIXX is just chock full of talent, unique personalities, and elite visuals.
Notably, one member in particular recently got the attention of netizens and fans. Specifically, NMIXX's BAE recently went viral due to a pretty fun reason. Netizens and fans noticed that BAE's voice is similar to Suzy, former member of JYP Entertainment's Miss A.
READ: ITZY x NMIXX: Yeji Reveals How Close She Is With JYP Labelmate Jinni!
As per fans, both BAE and Suzy have a similar range of voice which ranges from mid to low pitches. When fans listen to the two, they find it difficult to distinguish the two. Their voices are so close that Suzy's personal fans have a hard time finding out who is who.
To further add to the similarities, both NMIXX's BAE and Suzy have cute bunny teeth and an innocent round face. Perhaps the genes run close in the JYP Entertainment family.
Furthermore, both NMIXX's BAE (known as Bae Jin-sol) and Bae Suzy have the same last name 'Bae'. Due to this, K-pop fans are jokingly remarking that the two might be distant relatives.
READ: NMIXX's Debut Is Not A Flop? Newest JYP GG Makes History 1-Week After Dropping 'O.O,' Surpassing Kep1er
Though aside from sounding similar to Suzy, NMIXX's BAE is loved by netizens and fans due to her adorable personality, elite dancing prowess, and strong visuals. Hopefully both BAE and Suzy will share a stage one day.
© 2023 Korea Portal, All rights reserved. Do not reproduce without permission.
Tags:
kwave
,
kwave news
,
kwave updates
,
Kpop
,
kpop news
,
Kpop updates
,
JYP
,
JYP artists
,
jyp nation
,
JYPNation
,
JYP Entertainment
,
JYP Entertainment artists
,
JYP Entertainment news
,
JYP Entertainment updates
,
JYP Entertainment NMIXX
,
JYP Entertainment BAE
,
JYP Entertainment NMIXX BAE
,
JYP Entertainment Miss A
,
JYP Entertainment Miss A Suzy
,
JYP Entertainment Miss A Bae Suzy
,
JYP Entertainment Suzy
,
JYP Entertainment Bae Suzy
,
Miss A
,
Miss A news
,
Miss A updates
,
Miss A Suzy
,
Miss A Suzy news
,
Miss A Suzy updates
,
Miss A Bae Suzy
,
Miss A Bae Suzy news
,
Miss A Bae Suzy updates
,
Suzy
,
Suzy news
,
Suzy updates
,
bae suzy
,
Bae Suzy news
,
Bae Suzy updates
,
Bae Suzy and BAE
,
BAE and Bae Suzy
,
Suzy and BAE
,
BAE and Suzy
,
NMIXX
,
NMIXX news
,
NMIXX updates
,
NMIXX BAE
,
NMIXX BAE news
,
NMIXX BAE updates
,
BAE
,
BAE news
,
BAE updates