Day One Dancing Queen: TWICE Mina's 2012 Predebut Dance Cover Of Miss A Recently Goes Viral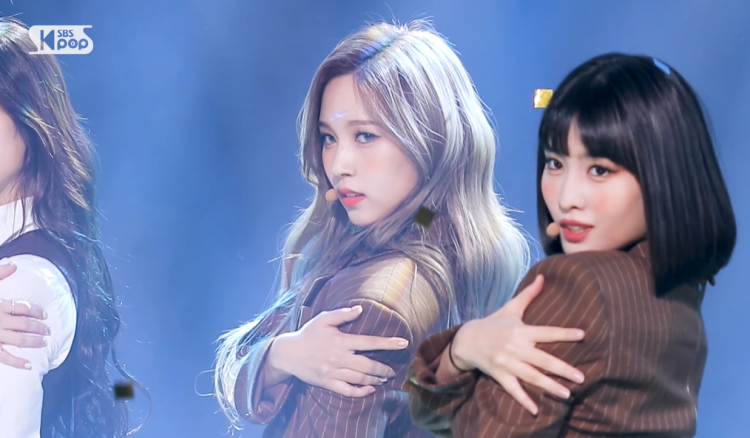 It has now been proven that TWICE's Mina has been a dancing queen since before her debut as the K-pop idol's predebut dance cover recently went viral.
READ: NMIXX Kyujin's Names Chaeyoung As Her Favorite TWICE Member Due To A Plethora Of Sweet Reasons
Notably, TWICE Mina's dance skills are known all over the K-pop industry as her skills in dancing are not only elite but also both precise and graceful, mainly due to her background in ballet. Thus, ONCEs (TWICE's fandom) is always in awe whenever Mina dances on stage.
Evidently, TWICE Mina's cover of Miss A's "Goodbye Baby," which was released in 2012, has recently gone viral as she alongside her dance crew proves their skills in dancing. Netizens and K-pop fans were really wonderfully surprised by the dance cover.
READ: TWICE Proves Its Strong International Power Yet Again, Additional Encore Show In LA Sold Out!
Although netizens, K-pop fans, and her fellow peers gave recognized Mina's dancing skills from the start of her career. TWICE Mina's previous dance cover that has gone viral 10 years since its upload proves how amazing Mina is on the dance floor.
Furthermore, fans were happy as TWICE's Mina covered a huge bulk of Suzy's parts of the Miss A choreography. The K-pop idol truly stood out as her raw yet familiar skills in dancing were evidently present.
ONCEs on social media can not stop commenting about TWICE Mina's dance cover of Miss A's "Goodbye BABY." The video not only shows a young Mina but the evolution of her dancing skills. Although she has leveled up her abilities, fans are still happy to see a young Mina give her all.
READ: Fans Touched As TWICE's Nayeon Noticeable Improves Her English To Talk With International ONCEs
Her previous Miss A dance cover really proves that TWICE's Mina was born to be a performer!
© 2022 Korea Portal, All rights reserved. Do not reproduce without permission.
Tags:
kwave
,
kwave news
,
kwave updates
,
Kpop
,
kpop news
,
Kpop updates
,
JYP
,
JYP artists
,
JYP Entertainment
,
JYP Entertainment news
,
JYP Entertainment updates
,
JYP Entertainment artists
,
JYP Entertainment Miss A
,
JYP Entertainment TWICE
,
JYP Entertainment Mina
,
JYP Entertainment TWICE Mina
,
TWICE
,
TWICE news
,
TWICE Updates
,
TWICE Mina
,
TWICE Mina news
,
TWICE Mina updates
,
Mina
,
Mina news
,
Mina updates
,
Miss A
,
Miss A news
,
Miss A updates