The 3 Highly Recommended Noise-canceling Headphone Deals For April 2022!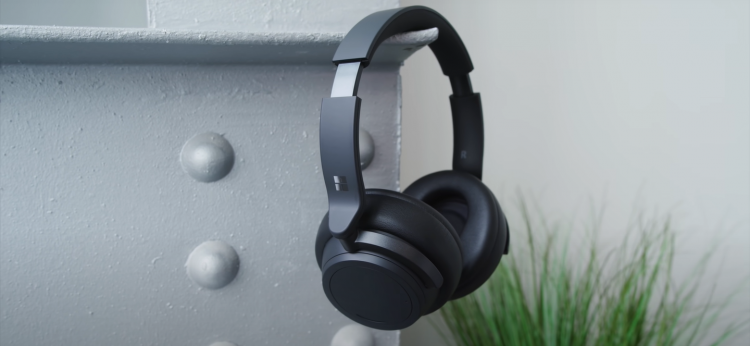 From barking dogs to honking cars, the appeal of noise-canceling technology has hit a social high as more and more people are finding ways to make classes and work at home viable.
Noise-canceling headphones vary in their versatility, with some models better for quick meetings and some more suited for comfortable hours of extended classes. Here are some active sales on noise-canceling headphones that might match your lifestyle needs:
Microsoft's Surface Headphones

Featuring spectacular Omnisonic sound to envelop you in your favorite music, shows, and more, these headphones also use over-ear pads that are breathable, lightweight, and comfortable. This is perfect for longer use whether for leisure or at work. Its on-ear dials let you adjust the volume or keep it quiet with 13 levels of active noise cancellation, a convenient option for users that have a particular preference for noise-filtering.

Amazon is selling them in gray for $208.99, (their second-best price to date) while the black model runs at about $16 more also at Amazon and Microsoft

READ: Lapsus$ Hackers' Cyber Attack Halted By Microsoft, Only 'Limited Access To An Account Was Garnered!

Apple's Airpods Max
Aside from its natural synchronicity with other Apple devices, the Apple-designed dynamic driver provides high-fidelity audio and the spatial audio with dynamic head tracking provides theater-like sound on the go. Its knit-mesh canopy and memory foam ear cushions allow for an exceptional fit, providing comfort with style.

READ: Apple's iPhone SE Is Its Cheapest Release To Date In Terms Of Inflation!

They're available at Amazon and Walmart for $479. Micro Center also has stock at $449.99
Sony's WH-CH710N
For even greater deals, check out Sony's WH-CH710N. It boasts long-lasting listening with up to 35 hours of battery and quick charging, ideal for lengthy travels and consecutive sessions. The Artificial Intelligence Noise Cancellation feature will automatically select the proper noise cancellation mode based on the sound levels in your environment for that hands-free assist.

You can check it out at Sony's online store for $149.99. Similar prices can be found at Amazon and Target.
© 2023 Korea Portal, All rights reserved. Do not reproduce without permission.
Tags:
US
,
US news
,
US updates
,
U.S.
,
U.S. news
,
U.S. updates
,
Headphone
,
Headphone news
,
Headphone updates
,
Noise-canceling Headphone
,
Noise-canceling Headphone news
,
Noise-canceling Headphone updates
,
Sony
,
Sony news
,
Sony updates
,
Apple
,
Apple News
,
Apple Updates
,
Microsoft
,
Microsoft news
,
Microsoft updates
,
Apple Airpods Max
,
Apple Airpods Max news
,
Apple Airpods Max updates
,
Sony WH-CH710N
,
Sony WH-CH710N news
,
Sony WH-CH710N updates
,
Microsoft Surface Headphones
,
Microsoft Surface Headphones news
,
Microsoft Surface Headphones updates