Lee Byung Hun & Shin Min Ah's K-Drama 'Our Blues' Under Fire For Romanticizing Marriage Affairs!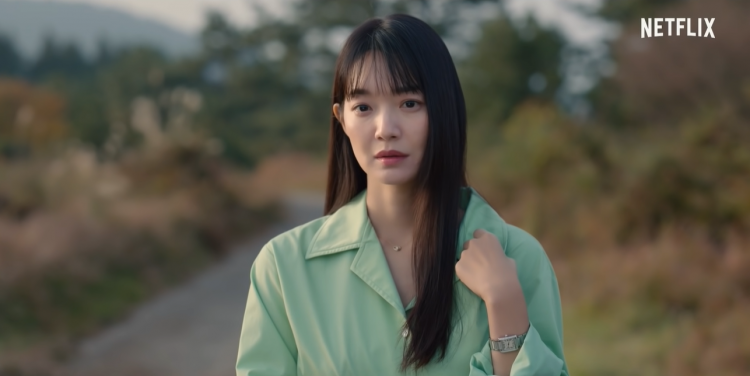 One of South Korea's most anticipated K-drama entitled "Our Blues" is currently under fire and the program has not even been broadcasted yet.
READ: Shin Min Ah, Han So Hee, Kim Go Eun, & More: 2021's Top Female K-Drama Performances!
Notably, the K-drama "Our Blues," which is already causing a stir due to its all-star cast of Lee Byung Heon, Shin Min Ah, Kim Woo Bin, and Han Ji Min among others, is slated to begin broadcasting its first episode on the 9th of April.
The first episode of the K-drama "Our Blues" will drop in less than a week, yet the program is already facing some criticism from netizens and fans due to its plot supposedly romanticizing marriage affairs.
It should be known that as per the "Our Blues" character introductions, Choi Han Soo (who is played by Cha Seung Won) is a man who loves his wife and children, yet his wife and daughter leave him alone in Korea to improve their golf skills.
On the other end of the spectrum, Jung Eun Hee (played by Lee Jung Eun) is a character who is still single. And as per the introductions, Choi Han Soo is in Jeju "for work and is preparing for his divorce. He may be open to love", noting that the two characters might fall in love.
Furthermore, the K-drama is written by superstar writer Noh Hee Kyung, known for "Padam Padam," "That Winter-The Wind Blows," and, "It's Okay It's Love trilogy."
As per an online Korean community, Noh Hee Kyung is romanticizing cheating on one's spouse again. While other netizens commented that cheating should no longer be romanticized. Noh Hee Kyung has already written out-of-marriage affairs in the K-dramas "Lie and Sad Temptation."
Viewers are now curious to see how the K-drama "Our Blues" will redeem itself.
© 2023 Korea Portal, All rights reserved. Do not reproduce without permission.