STAYs & MOAs Melt As Stray Kids I.N Adorably Reacts To TXT Beomgyu's Aegyo!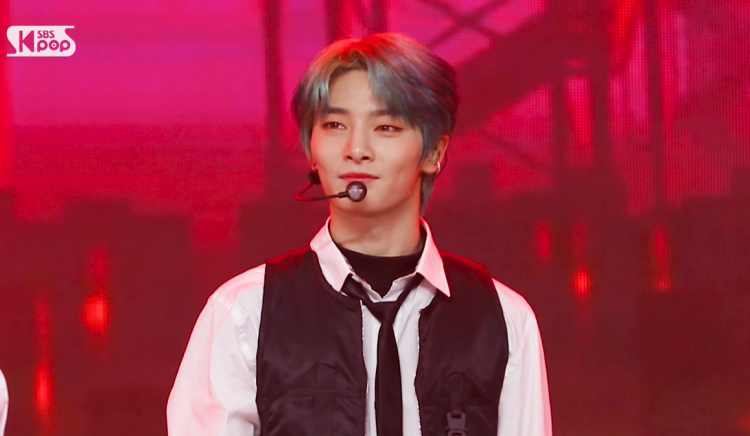 Stray Kids I.N and TXT Beomgyu's friendship once again went viral as netizens and K-pop fans melted at the Stray Kids member's reaction to the TXT member's recent video.
READ: BTS, EXO, BamBam, TxT, And TWICE: Most Followed K-Pop Stars On Twitter!
There are certain friendships that make an impact in the K-pop industry and just recently, the friendship between Stray Kids' I.N and TXT's Beomgyu was recently front and center. When a K-pop fan showed I.N the aegyo video of Beomgyu, netizens loved his reaction.
To prove that he is amazing at doing aegyo, TXT's Beomgyu gave his 100% all to show his cuteness by doing a TikTok trend. A K-pop fan notably showed the video of Beomgyu to I.N, wanting the Stray Kids member to do the same.
But K-pop fans were given another gift as they ended up getting a reaction that had STAYs (the fandom name of Stray Kids) and MOAs (the fandom name of TXT) laughing out loud.
READ: Fans Outraged At Stray Kids' Stylist As Lee Know Wears An Uncomfortable & Accident-Prone Outfit!
Almost immediately after Stray Kids' I.N saw the video, the K-pop idol recognized his friend. Reacting hilariously after seeing the aegyo, I.N commented, "Beomgyu? Eh, uh, um, oh, okay."
얄릴라피 챌린지
정인이 친구인 범규님꺼 보여줬는데
찐친모먼트 나와서 웃었습니다 ..
pic.twitter.com/OVHyJxGcwl — 모옵 (@28YJIL) April 1, 2022
Regardless of his hilarious reaction, Stray Kids' I.N made fans' day. The Stray Kids member did the same moves as TXT's Beomgyu but added his own uniqueness, showing off the aegyo only he could do.
K-pop fans loved the close friendship between Beomgyu and I.N gave, being able to have fun with one another. As both K-pop idols always have notable chaotic energy, both Stray Kids' I.N and TXT's Beomgyu are always bringing the fun.
READ: Stray Kids' Is Out Of The 'ODDINARY, 'MANIAC' MV Surpass 50M Views!
Stay tuned for more news and updates regarding your favorite K-pop artists!
© 2023 Korea Portal, All rights reserved. Do not reproduce without permission.
Tags:
kwave news
,
kwave updates
,
Kpop
,
kpop news
,
Kpop updates
,
kwave
,
stray kids
,
Stray Kids News
,
Stray Kids Updates
,
stray kids I.N
,
stray kids I.N news
,
stray kids I.N updates
,
stray kids I.N and txt Beomgyu
,
txt Beomgyu and stray kids I.N
,
Beomgyu and I.N
,
I.N and Beomgyu
,
I.N
,
I.N news
,
I.N updates
,
TXT
,
TXT news
,
TXT updates
,
TXT Beomgyu
,
TXT Beomgyu news
,
TXT Beomgyu updates
,
Beomgyu
,
Beomgyu news
,
Beomgyu updates