Russia Continues 'Operation Ukraine': Reducing Military Activity Is Not A Ceasefire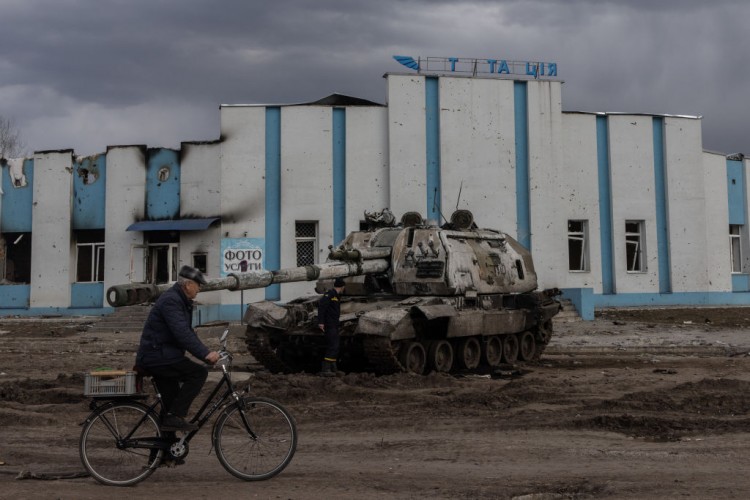 Russia continues its attack on Ukraine on the 30th. Russia insisted that the reduction in military activity promised in the 5th round of negotiations with Ukraine does not mean a ceasefire.
"Russian forces are continuing special military operations in Ukraine," the Russian Defense Ministry said at a briefing on the same day. Russia has said that it was not an invasion of Ukraine, but a military operation to eliminate a threat to its national security.
The defense ministry said missiles destroyed a large fuel depot in western Ukraine. It is explained that this site supplied fuel to Ukrainian armored vehicles in Donbas, eastern Ukraine. Donbas is a region where pro-Russian rebels claimed independence and established a republic.
READ: Russian Military Seizes Mariupol, Thousands Are Forced To Move To Russia
The defense ministry also said it had shot down a Ukrainian military fighter near the border between Ukraine and Belarus. It was also said that Ukrainian drones were destroyed in Donetsk and Luhansk in Donbas.
Russia announced that it would significantly reduce military activity in the capital Kyiv through the fifth round of negotiations with Ukraine held in Turkey the day before.
READ: Russia Could Possibly Sell Oil & Gas For Bitcoin As Currency Drops Due To Western Sanctions!
Ukraine also announced that it would agree to the status of a neutral country and denuclearization when it comes to security guarantees, and the green light for negotiations has grown.
In Ukraine, however, there are claims that Russian attacks are continuing in Kyiv and Chernihiv. The West, including the United States, questioned Russia's insistence on reducing military activity.
READ: Will The Ukrainian War Escalate Into An International War? Belarus Could Join Russia
Russia's side continues to insist that the reduction in military activity was "not intended to be a ceasefire, but to gradually reach a resolution of the conflict."
Stay tuned for more updates!
READ: Crisis In Ukraine's Largest Port City As Russian Warships Attack Odessa
© 2023 Korea Portal, All rights reserved. Do not reproduce without permission.