Russian Military Seizes Mariupol, Thousands Are Forced To Move To Russia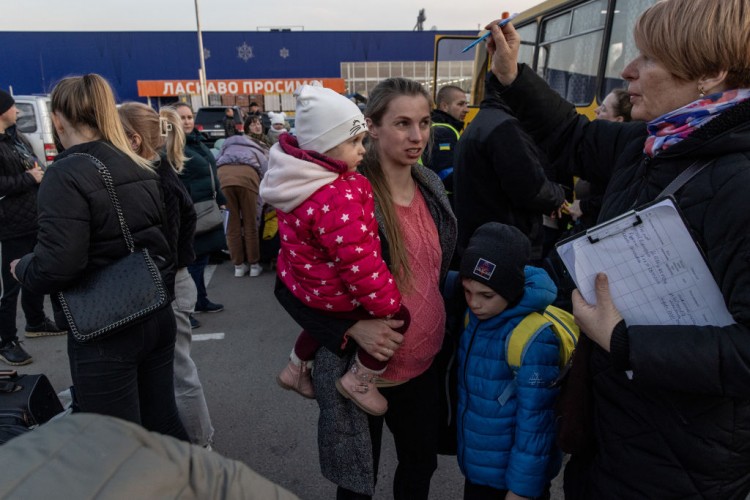 Russian forces have reportedly taken control of Mariupol, a port city in southeastern Ukraine.
"Most of Mariupol is under Russian military control," Mariupol Mayor Vadym Boichenko told CNN.
"Unfortunately, we are in the hands of the occupying forces. It is estimated that there are 160,000 people left in the city today," Mayor Vadym Boichenko added.
Mayor Vadym Boichenko also shared that his people are living in a difficult environment due to lack of water, electricity and heating. He also stated now, the most important mission for them is to save all lives.
READ: Will The Ukrainian War Escalate Into An International War? Belarus Could Join Russia
Mariupol is considered a strategic strategic point connecting the Crimean peninsula, which was forcibly annexed by Russia in 2014, with the eastern Donbas region controlled by pro-Russian separatist rebels.
In fact, immediately after the start of the war on the 24th of last month, the Russian army surrounded and bombarded the outskirts of the city to capture Mariupol.
Currently, seven hospitals in Mariupol have been severely damaged and three have been completely destroyed. In Mariupol, where more than 400,000 people lived, it is known that about 30,000 citizens were forcibly deported to Russia.
READ: Crisis In Ukraine's Largest Port City As Russian Warships Attack Odessa
Experts predict that Mariupol will fall within a few days. If Russia succeeds in taking control of the city, it is expected that it will be able to encircle the most elite Ukrainian troops that were involved in the operation in the eastern Donbas region.
It is understood that Russia is attempting to reinforce its troops through reserve forces and conscription while it has suffered a massive loss of troops.
Western officials estimate that the size of the Russian military's at least 20 battalion tactics has shrunk significantly, from an average of 800 to 115 to 120.
READ: Russia Could Possibly Sell Oil & Gas For Bitcoin As Currency Drops Due To Western Sanctions!
The Russian army is reinforcing its troops through reserve forces, movement of troops stationed in Syria and Armenia, and new recruitment. Western intelligence agencies expect this to reach 10 battalions.
© 2023 Korea Portal, All rights reserved. Do not reproduce without permission.