Hackers Break Away With $600 Million After Attacking Axie Infinity's Ronin Network!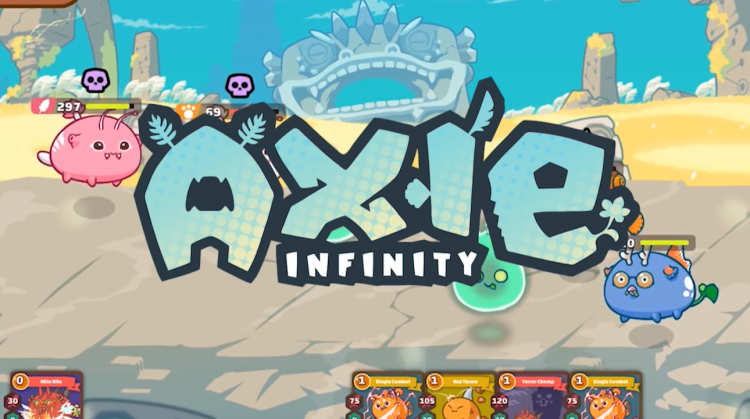 Known as one of the most famous blockchain video games globally at the moment, Axie Infinity is home to millions of users. Thus, it came as a shock to many when the popular video game became targeted by a recent cyber attack.
READ: Elon Musk To Create A New Social Media Platform? Billionaire Seriously Considers New Project!
Axie Infinity is a blockchain video game where players breed and fight digital monsters that are "axies" which are linked to non-fungible tokens (NFTs). Players can earn cryptocurrency in the Axie, which is traded on cryptocurrency exchanges outside of the video game. The game has been likened to Nintendo's Pokémon!
Notably, hackers were able to get away with more than $600 million worth of cryptocurrency after they attacked on a network, known as The Ronin network, that supports Axie Infinity, the popular blockchain video game.
READ: Lapsus$ Hackers' Cyber Attack Halted By Microsoft, Only 'Limited Access To An Account Was Garnered!
The Ronin network is a mainstay that bridges video games and blockchains, to expectedly transfer cryptocurrency in and out of video games, and in this case, the blockchain video game that was affected is Axie Infinity.
Furthermore, the Ronin network, a blockchain which is developed by Sky Mavis, which is also the same company that owns Axie Infinity, confirmed the attack via a blog post, clarifying the hack happened six days prior on the 23rd of March.
READ: BTS & BLACKPINK Fans Upset At NFT Company Due To Recent Scandal!
The hackers were able to make off with 173,600 ether and $25.5 million coins, as per a blog post. Further confirmation was given by Axie Infinity's Twitter. The Ronin network is currently working with Chainalysys, a blockchain tracing company, to track down the stolen assets.
Stay tuned for more updates regarding Axie and other cryptocurrency-related news!
© 2023 Korea Portal, All rights reserved. Do not reproduce without permission.
Tags:
US
,
US news
,
US updates
,
U.S.
,
U.S. news
,
U.S. updates
,
Crypto
,
cryptocurrency
,
cryptocurrency news
,
Cryptocurrency updates
,
Crypto news
,
Crypto updates
,
Axie
,
Axie news
,
Axie updates
,
Axie hack
,
Axie hacked
,
Axie Infinity
,
Axie Infinity news
,
Axie Infinity updates
,
Axie Infinity hack
,
Axie Infinity hacked
,
The Ronin network
,
The Ronin network news
,
The Ronin network updates
,
The Ronin network hack
,
The Ronin network hacked
,
Ronin network
,
Ronin network news
,
Ronin network updates
,
Ronin network hack
,
Ronin network hacked