Yuna Dating ENHYPEN's Jay? ITZY Member Addresses Recent Dating Rumor!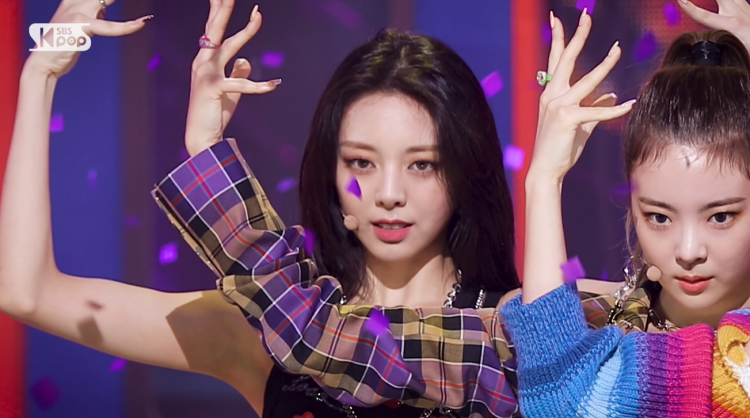 To the surprise of netizens and K-pop fans, ENHYPEN's Jay and ITZY's Yuna were recently embroiled in a dating rumor. Notably, it all began when Yuna and Jay uploaded photos of the same food at the same restaurant, only a couple of days apart from the respective photos.
READ: ITZY x NMIXX: Yeji Reveals How Close She Is With JYP Labelmate Jinni!
ITZY's Yuna shared with MIDZYs (the fandom name of ITZY) that she went to eat the famous Gordon Ramsay Burgers in South Korea. The K-pop idol ordered a crème brûlée topped milkshake and two chicken burgers.
To no one's surprise, ITZY's Yuna had adorable photos in front of the food. The K-pop idol even posted a close-up image of the yummy looking chicken burger. Notably, the Gordon Ramsay burger has been a popular dish in Korea.
But a recent community post was able to share that ENHYPEN's Jay had also gone to the same restaurant. Interestingly, the male K-pop idol uploaded photos of the burger he got one day after ITZY's Yuna.
READ: JYP Entertainment Sisterhood: NMIXX Reveals How Important TWICE & ITZY Are To Them!
ENHYPEN's Jay also had the same drink ITZY's Yuna had. Due to this, the online post made netizens and fans believe the two K-pop idols were dating.
Not long after the post went viral, ITZY's Yuna herself quickly shut the dating rumors down. Using the Dear. U Bubble application, the female K-pop idol explained that she went to the restaurant with her friend of 11 years and not ENHYPEN's Jay.
"I went with my friend of 11 years who I've known since elementary school. We went to celebrate her getting into college," ITZY's Yuna clarified.
READ: BTS, ENHYPEN, TxT: Check Out The Top 25 K-Pop Boy Groups Who Gained The Most Twitter Followers For February
To add more proof, ITZY's Yuna also uploaded a photo with her friend in the background. This means that the female K-pop idol takes dating rumors seriously and due to her quick responses, netizens and fans are now at ease.
© 2023 Korea Portal, All rights reserved. Do not reproduce without permission.
Tags:
kwave
,
kwave news
,
kwave updates
,
Kpop
,
kpop news
,
Kpop updates
,
JYP
,
JYP artists
,
JYP Entertainment
,
JYP Entertainment artists
,
JYP Entertainment news
,
JYP Entertainment updates
,
JYP Entertainment ITZY
,
JYP Entertainment Yuna
,
JYP Entertainment ITZY Yuna
,
ITZY
,
ITZY News
,
ITZY updates
,
ITZY Yuna
,
ITZY Yuna news
,
ITZY Yuna updates
,
ITZY Yuna and ENHYPEN Jay
,
ENHYPEN Jay and ITZY Yuna
,
ITZY Yuna dating rumor
,
ITZY Yuna dating rumors
,
Yuna
,
Yuna news
,
Yuna updates
,
Yuna and Jay
,
Jay and Yuna
,
Yuna dating rumor
,
Yuna dating rumors
,
Enhypen
,
ENHYPEN news
,
ENHYPEN updates
,
ENHYPEN Jay
,
ENHYPEN Jay news
,
ENHYPEN Jay updates
,
ENHYPEN Jay dating rumor
,
ENHYPEN Jay rumors
,
Jay
,
Jay news
,
Jay updates
,
Jay dating rumor
,
Jay dating rumors