'Peaky Blinders' Ending On A Sour Note? Director Addresses Criticisms On The Show's Final Season!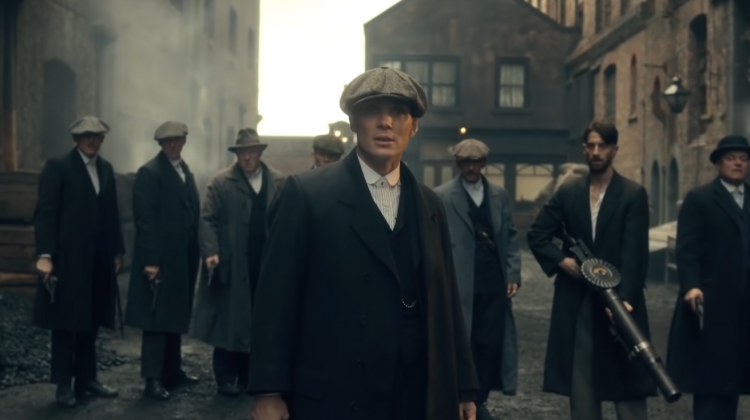 It seems like the popular BBC series "Peaky Blinders" is not believed by all as some viewers are not happy with how the show is going for its final season. Although the season has been praised by both critics and fans, others have criticized the show's pacing and lack of action.
READ: The Last Stretch: 'Peaky Blinders' Returning To BBC This Month For 6th & Final Season!
"Peaky Blinders" director Anthony Byrne went on to recently reveal that he has no issues with the recent criticism but also explained that you can not continue to give people what they are expecting.
"You're taking a show like Peaky that is culturally relevant, it's a TV phenomenon, and there's an expectation of, 'I want Arthur kicking the s**t out of people and I want Tommy being Tommy and more Peaky stuff.'," "Peaky Blinders" director Anthony Byrne further explained.
For Byrne, there is always going to be an element of people who want just the same stuff, but he wants to prioritize the show's ability to evolve and change. For the "Peaky Blinders" director, challenging the viewer's expectations is his main goal.
Anthony Byrne added, "Then there are the obvious issues of grief and mourning that are permeating the season. With particular regard to the death of Polly and the death of Helen McCrory. But then the death of Ruby, which was always in the script, so it is a double whammy."
Fans of the "Peaky Blinders" series should know that the sixth and final season of the show is being aired on BBC One and is expected to enter Netflix on the 10th of June.
READ: By Order Of The Peaky Blinders: What You Need To Know About The 6th Season!
Furthermore, although this is the final season of the show, multiple spin-offs and a movie are already being thought up. Steven Knight, the creator of "Peaky Blinders," went on to share that he is seeing the final season as the end of the beginning.
© 2022 Korea Portal, All rights reserved. Do not reproduce without permission.
Tags:
US
,
US news
,
US updates
,
BBC
,
BBC news
,
BBC updates
,
BBC shows
,
BBC series
,
BBC Peaky Blinders
,
Peaky Blinders BBC
,
Peaky Blinders
,
Peaky Blinders news
,
Peaky Blinders updates
,
Peaky Blinders season 6
,
Peaky Blinders 6th season
,
Peaky Blinders film
,
Peaky Blinders final season
,
Peaky Blinders movie
,
Anthony Byrne
,
Steven Knight