By Order Of The Peaky Blinders: What You Need To Know About The 6th Season!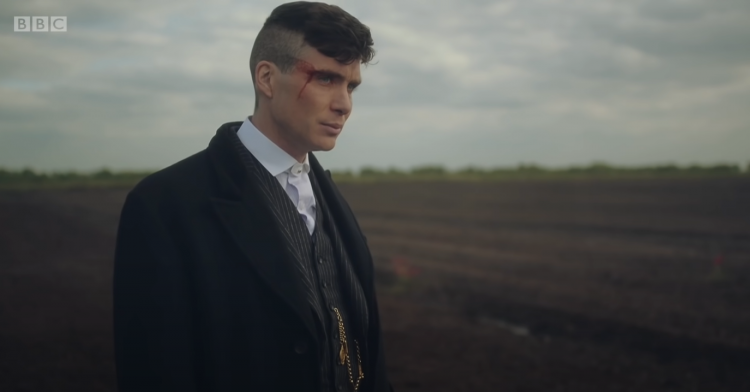 "Peaky Blinders," the popular British TV drama, has been soaring in popularity ever since the show's premiere on Netflix 8 years ago in 2013.
Viewers have loved the show as seen towards the Rotten Tomatoes score of "Peaky Blinders" amounting to 93%. "Peaky Blinders", among other laurels and awards, even went on to win as the 'Best Drama Series' in 2018.
Unfortunately for fans, although "Peaky Blinders" is truly one of the most successful shows today, it seems as though the future of the British TV drama is extremely unclear. But there is at least one more season.
As announced before, there is going to be a sixth season of "Peaky Blinders." Notably, filming for season 6 began in early January of this year based on a tweet from the show's official Twitter.
Unfortunately, though, it seems as though the 6th season is going to be the final season for "Peaky Blinders."
As per Variety, season 6 of "Peaky Blinders" is the final season of the drama. But Steven Knight, the creator of the show, left fans with an enigmatic answer regarding the show's future.
"While the TV series will be coming to an end, the story will continue in another form," Steven Knight cheekily announced.
Moreover, as no one knows what Steven Knight was alluding to when he said "another form," fans are happy that they get the closure they deserve rather than holding on to a thread of false hope.
Moreover, Conrad Khan, an actor in "Peaky Blinders," shared to Radio Times that the 6th season of "Peaky Blinders" might release in 2022, maybe even as early as February.
In the meantime, kick back, relax, and rewatch the previous 5 seasons of "Peaky Blinders," to relish in the plot of the upcoming 6th season!
Stay tuned for more updates regarding the upcoming 6th season of "Peaky Blinders"!
© 2022 Korea Portal, All rights reserved. Do not reproduce without permission.
Tags:
US
,
US news
,
US updates
,
US Entertainment
,
Netflix
,
Netflix News
,
netflix updates
,
Netflix Peaky Blinders
,
Netflix shows
,
Netflix series
,
Peaky Blinders
,
Peaky Blinders news
,
Peaky Blinders updates
,
Peaky Blinders season 6
,
Peaky Blinders 6th season
,
BBC
,
BBC news
,
BBC updates
,
BBC shows
,
BBC series
,
BBC Peaky Blinders
,
Peaky Blinders BBC