Following The Exodus Of Other Businesses, Burger King Unwillingly Remains In Russia!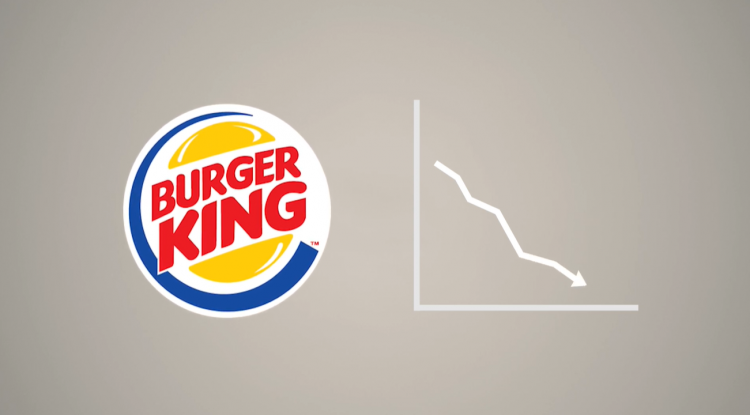 American food giant Burger King is moving to strip their 15% stake in its Russian teritorries, but Burger King revealed that they can not legally end operations in the Russian market out of nowhere.
READ: U.S. Oil Prices At An All-Time High At $109 Per Barrel Due To Russian & Ukrainian War!
Notably, the Restaurant Brands International chain shared recently that they were suspending all corporate support for its more than 800 franchise locations in Russia following the war with Ukraine.
Furthermore, the suspension includes not approving approvals for further investment or expansion and pausing operations, marketing, and supply chains. This means that Burger King is essentially giving no corporate back up to their Russian branches.
READ: Doctors And Patients Become 'Human Shields' As Russia Takes 500 Hostages At Mariupol Hospital
Duly, Burger King's International President David Shear shared in an open letter, "Would we like to suspend all Burger King operations immediately in Russia? Yes. Are we able to enforce a suspension of operations today? No."
David Shear said the Burger King contacted businessperson Alexander Kolobov, who is responsible for the handling of the Burger King Russian locations, and went on to demand the conclusion of Russian Burger King restaurant operations. Kolobov declined.
Furthermore, Burger King owns a 15% stake in the partnership with Alexander Kolobov, and none of the other partners have a majority stake. As per David Shear, Burger King can not simply high tail it out of Russia out of nowhere.
READ: These Companies Have Parted Ways With Russia Amidst War With Ukraine!
Adding to this, David Shear said the Burger King has begun the process of ending their stake in the venture with Alexander Kolobov. Burger King's International President also revealed that Burger King is completely complying with all applicable sanctions placed on Russia.
Stay tuned for more news and updates regarding Burger King and the Russian-Ukrainian war!
© 2023 Korea Portal, All rights reserved. Do not reproduce without permission.