Did Marvel Just Cast Its Next Spider-Man? Will Smith Hypes Jaden Smith's Upcoming 'Major Role'!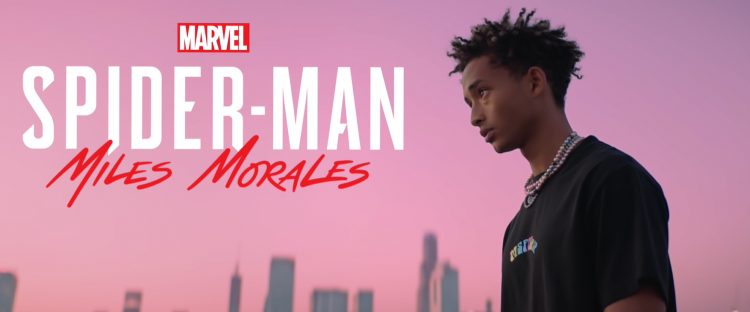 Superstar Will Smith recently hyped up his son, Jaden Smith, by noting that the "Icon" rapper has an upcoming major role in the Marvel Cinematic Universe!
READ: "Spider-Man: No Way Home" Stars Tobey Maguire & Willem Dafoe Sets New World Record For Marvel!
"My son is preparing himself physically and mentally to get a place as one of the characters who will make history for the first time in the saga of a movie that many already know and ask for," Will Smith revealed as per a media outlet.
Previously, Jaden Smith responded to rumors that he was being considered by Marvel for a role as he shared a photo of himself in an accurate Spider-Man mask. The photo was shared days after the Twitter account MyTimeToShineHello tweeted, "Marvel had talks with Jaden Smith no less about a role."
Notably, MyTimeToShineHello has previously predicted news regarding earlier films in the Marvel Cinematic Universe.
READ: No More Avengers Movies? Kevin Feige Reveals Plans For MCU's Mightiest Heroes!
Furthermore, before "Spider-Man: No Way Home" came out in theaters, Tom Holland (Spider-Man himself) revealed that he would like to see another character take on the mantle of Spider-Man. "Maybe what's best for Spider-Man is that they do a Miles Morales film," Holland revealed.
Tom Holland seems to be ready to have more Spider characters in the Marvel Cinematic Universe. Although he does not want to say goodbye to Spider-Man, he feels like fans could be ready to say goodbye to his Spider-Man.
"I would love to see a future of Spider-Man that's more diverse, maybe you have a Spider-Gwen or a Spider-Woman. We've had three Spider-Mans in a row; we've all been the same. It'd be nice to see something different," Tom Holland previously noted.
READ: Dakota Johnson Slyly Confirms She Will Star In 'Madame Web', A Spider-Man Spin-Off From Marvel!
Though, it is still unsure when Miles Morales (the role associated with Jaden Smith) will make his debut on the big screen. Furthermore, Jaden Smith could be playing other major roles in the Marvel Cinematic Universe as the MCU is entering its Phase 4.
© 2022 Korea Portal, All rights reserved. Do not reproduce without permission.
Tags:
US
,
US news
,
US updates
,
U.S.
,
U.S. news
,
U.S. updates
,
Marvel
,
Marvel News
,
Marvel updates
,
Marvel Cinematic Universe
,
Marvel Cinematic Universe news
,
Marvel Cinematic Universe updates
,
mcu
,
MCU news
,
MCU updates
,
Will Smith
,
Will Smith news
,
Will Smith updates
,
jaden smith
,
Jaden Smith news
,
Jaden Smith updates