Dakota Johnson Slyly Confirms She Will Star In 'Madame Web', A Spider-Man Spin-Off From Marvel!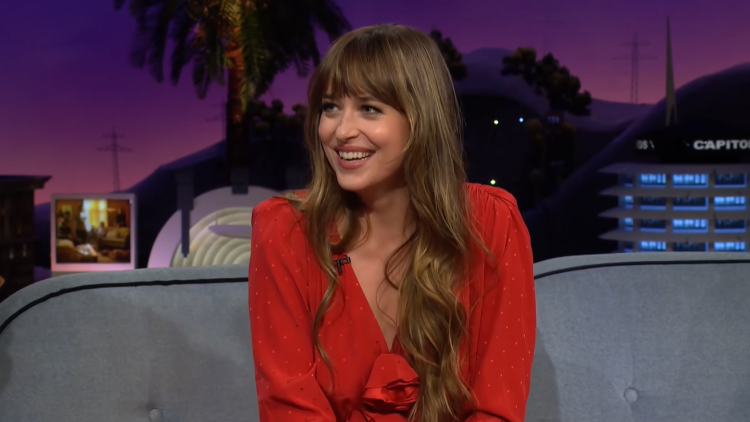 Are you ready for Sony and Marvel to introduce another member into the Spider-Man family?
READ: "Spider-Man: No Way Home" Stars Tobey Maguire & Willem Dafoe Sets New World Record For Marvel!
Finally after years of a very moderate development, a Spider-Man spin-off might finally seem to be emerging at the seems recently as Marvel's "Madame Web" has finally casted a star and Sony seems to have chosen the "Fifty Shades of Grey" star Dakota Johnson.
It was recently reported that "Fifty Shades of Grey" star Dakota Johnson was notably in talks to be the lead in Sony's upcoming "Madame Web" solo movie for the Marvel Cinematic Universe and fans are excited to see how the actress pulls the role off.
To further prove that the reports were real, actress Dakota Johnson went on her personal Instagram account and posted a story that shared a single spider web emoji. This seemingly confirms that she has agreed to play Madame Web in Marvel and Sony's Spider-Man spin-off.
It is unclear which main iterations of Madame Web Dakota Johnson will play. Either Cassandra Webb, who is a mature woman, or the younger Julia Carpenter. As Dakota Johnsons is only 32 years old, it is expected that she will take on the mantle of Julie Carpenter for Sony and Marvel.
Furthermore, the powers of Madame Web are precognition, telepathy, and astral projection. She is also notably a supporting character in spider-related adventures and she also gives advice to other superheroes in the pantheon of Marvel. This makes Sony's spin-off quite mysterious.
READ: 'Spider-Man: No Way Home' Won't Be Available On Both Disney Plus & HBO Max!
Marvel and Sony's "Madame Web" does not have an official release date yet, but now that Dakota Johnson seems to have confirmed her role and director S.J. Clarkson seems to have accepted the project, it is only a matter of time until specific details slowly begin dropping.
© 2022 Korea Portal, All rights reserved. Do not reproduce without permission.
Tags:
US
,
US news
,
US updates
,
Marvel
,
Marvel News
,
Marvel updates
,
Marvel Cinematic Universe
,
Marvel Cinematic Universe news
,
Marvel Cinematic Universe updates
,
Sony
,
Sony news
,
Sony updates
,
Spider-Man
,
Spider-Man news
,
Spider-Man updates
,
Dakota Johnson
,
dakota johnson news
,
Dakota Johnson updates
,
Madame Web
,
Madame Web news
,
Madame Web updates
,
Dakota Johnson Madame Web
,
Madame Web Dakota Johnson