Marvel To Release 'Wild Cards', A Comic Series From 'Game of Thrones' Writer George R.R. Martin!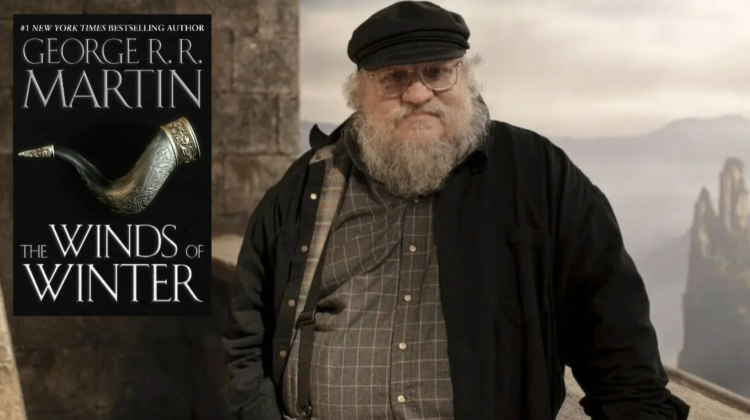 Marvel is slated to drop a comic adaptation of George R.R. Martin's "Wild Cards" anthology and due to the success of his previous works such as "A Song of Ice and Fire" and its subsequent prequels, fans are extremely excited for the new series.
READ: Professor X, Evil Scarlet Witch, & More, 'Doctor Strange 2' Is Marvel's Biggest Movie Yet!
Notably Marvel is confirmed to release a comic adaptation of "Wild Cards," George R.R. Martin's (aka GRRM) long-running superhero series. The collection, which started in 1987, has 25 books including short stories, novels, and etc.
Other authors have also lent their talents into the "Wild Cards" series aside from George R.R. Martin himself. These authors are Roger Zelazny, Charles Stross, and Saladin Ahmed, making this a fairly good move for Marvel.
Marvel goes on to describe George R.R. Martin's "Wild Cards" series as a story revolving around an alternate Earth where super-powered people exist. Though not all individuals with super powers are good as there are villains roaming around as well.
Fans should expect a superhero story that makes use of cards. The first comic series under Marvel, which is based on the original "Wild Cards" novel, is going to be written by Paul Cornell with artwork from Mike Hawthorne. It will also be subtitled "The Drawing of Cards."
READ: Fire & Blood Has Come: HBO Drops 'House of the Dragon' Teaser, Hyping GOT Fans!
Furthermore, although a huge project for Marvel, this is not the first time the publisher has released "Wild Cards" comics. Previously, Marvel published a four-issue limited series in 1990 under its Epic imprint. So fans of the series trust Marvel once again helming the series.
Adding to this, a TV adaptation of George R.R. Martin's "Wild Cards" is currently in development for the Peacock streaming service. Though marvel's "Wilds Cards: The Drawing of Cards" will be dropping first as it is slated to release on the 1st of June.
© 2023 Korea Portal, All rights reserved. Do not reproduce without permission.
Tags:
US
,
US news
,
US updates
,
Marvel
,
Marvel News
,
Marvel updates
,
Marvel Comics
,
Marvel Comics
,
Marvel Comics news
,
Marvel Comics updates
,
Marvel Comics Wild Cards
,
Marvel Comics Wild Cards: The Drawing of Cards
,
Marvel Wild Cards: The Drawing of Cards
,
Marvel Wild Cards
,
George R.R. Martin
,
George R.R. Martin news
,
George R.R. Martin updates
,
George R.R. Martin Wild Cards
,
GRRM
,
GRRM news
,
GRRM updates
,
GRRM Wild Cards
,
Wild Cards
,
Wild Cards news
,
Wild Cards updates
,
Wild Cards comics
,
Wild Cards comic
,
Wilds Cards: The Drawing of Cards
,
Wilds Cards: The Drawing of Cards news
,
Wilds Cards: The Drawing of Cards updates
,
Wilds Cards: The Drawing of Cards comic
,
Wilds Cards: The Drawing of Cards comics