Convenience At The Tip Of Your Fingers: The Best Windows & Android Tablets Of 2022 So Far!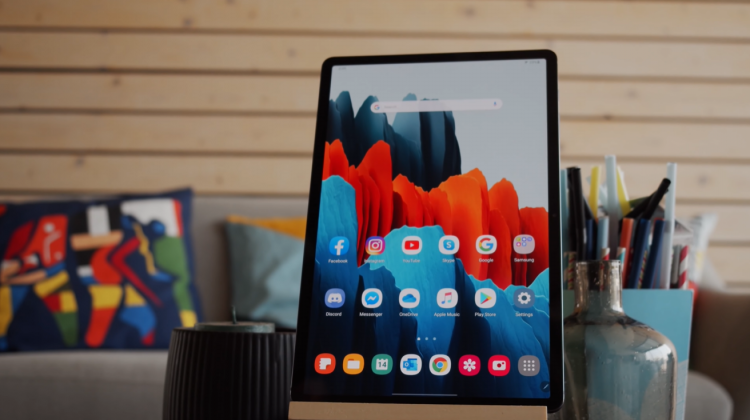 Due to the current times, tablets are one of the best gadgets to get. Because of its versatility, tablets are somewhat essential. If the size of a phone and the portability of a laptop is not sufficient, tablets are the way to go.
READ: From Casual To Heavy-Duty, Here Are The Best Laptops To Get This 2022 So Far!
There are a plethora of good tablets in the market. Notably, iPads are a great and safe choice. However there are other tablets that are also quite good, depending on one's budget, needs and taste.
READ: Performance, Range & Value: 2022's Best Wi-Fi Routers So Far!
Thus, here are the best Windows and Android tablets of 2022 so far:
Microsoft Surface Pro 7
The Microsoft Surface Pro 7 is a strong tablet that is almost as strong as a laptop. Notably, the tablet's improved internals and upgraded graphics are why it is good. Compared to the previous Surface Pro 6, the Microsoft Surface Pro 7 is a huge upgrade.
Lenovo Tab P11 Pro
The Lenovo Tab P11 Pro is an amazing Tablet for those who love media. This tablet is mainly praised due to its amazing display, great quad-speaker setup, and above average battery life. Thus, those who are interested in amazing displays and speaker qualities should give this a go.
Xiaomi Pad 5
The Xiaomi Pad 5 has a great thin design that is headlined by its beautiful 2.5K 120Hz display. The tablet also comes with a great stereo speaker, not to mention its smooth and solid performance.
Furthermore, Xiaomi's tablet has an amazing take on the brand's MIUI operating system. Adding to this, while the added connectivity found on the Chinese models do not make it to most international markets, this tablet is still formidable.
Samsung Galaxy Tab S7+
The Samsung Galaxy Tab S7+ sets the bar high due to its amazing display, performance, and sleek design. The tablet also has exciting physical features as its great stereo speakers and a solid in-display fingerprint scanner is something most users will gawk at.
To put the cherry on top, the Samsung Galaxy Tab S7+ also comes with a good set of cameras and the nice S-Pen stylus in its box.
© 2023 Korea Portal, All rights reserved. Do not reproduce without permission.
Tags:
technology
,
technology news
,
Technology updates
,
tablet
,
Tablet news
,
Tablet updates
,
Tablet review
,
Tablet reviews
,
the top Tablet
,
top Tablet
,
the best Tablet
,
best Tablet
,
the top Tablets
,
Tablets
,
top Tablets
,
best Tablets
,
the best Tablets
,
Android
,
Android Tablets
,
Android Tablet
,
windows
,
Windows tablet
,
Microsoft
,
lenovo
,
Xiaomi
,
Samsung
,
Microsoft Surface Pro 7
,
Microsoft Surface Pro 7 review
,
Microsoft Surface Pro 7 news
,
Microsoft Surface Pro 7 updates
,
Microsoft Surface Pro 7 reviews
,
Lenovo Tab P11 Pro
,
Lenovo Tab P11 Pro news
,
Lenovo Tab P11 Pro updates
,
Lenovo Tab P11 Pro review
,
Lenovo Tab P11 Pro reviews
,
Xiaomi Pad 5
,
Xiaomi Pad 5 news
,
Xiaomi Pad 5 updates
,
Xiaomi Pad 5 review
,
Xiaomi Pad 5 reviews
,
Samsung Galaxy Tab S7+
,
Samsung Galaxy Tab S7+ review
,
Samsung Galaxy Tab S7+ news
,
Samsung Galaxy Tab S7+ updates
,
Samsung Galaxy Tab S7+ reviews