Fans Melt As GOT7's BamBam Charms Red Velvet's Wendy On SBS Power FM's 'Youngstreet'!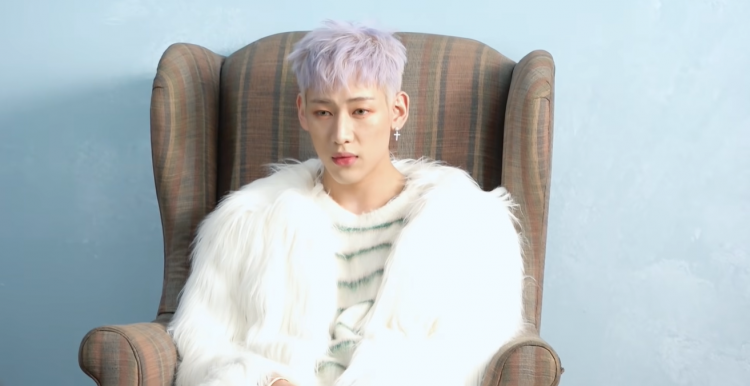 ReVeluvs and Ahgases, the fandom name of Red Velvet and GOT7 respectively, were given the treat of a lifetime as GOT7's BamBam and Red Velvet's Seulgi released a sweet collaboration. But the GOT7 member was recently caught flirting with another Red Velvet member!
READ: Ahgases & ReVeluvs Unite! Red Velvet's Seulgi Makes GOT7's BamBam Flattered In Recent Live Broadcast!
Notably, netizens and fans know that GOT7's BamBam is a natural charmer as he is good with words, being able to flirt with a lot of other people, both K-pop idols and non K-pop idols.
This has always been the case as GOT7's BamBam has been very charming since he was a teenager. This is evident as he always makes sure to make Ahgases blush. Just recently, GOT7's BamBam once again proved that he is still as charming as ever.
Just recently, GOT7's BamBam was featured as a guest on Red Velvet Wendy's "Youngstreet" on SBS Power FM. The Thai idol promoted his second mini-album "B". Fans had fun as both K-pop idols matched each other's personality well, entertaining listeners until the end.
But the best part of the show as per K-pop fans is when GOT7's BamBam showed his flirting skills. The GOT7 member began by asking Red Velvet's Wendy for the English word of 'love'.
After Red Velvet's Wendy responded, BamBam then asked her to spell the word. GOT7's BamBam did this by asking, "Starts with?," where the female K-pop idol answered, "L."
Got7's BamBam then followed up by finally asking, "Ends with?" Obviously, Red Velvet's Wendy respoinded, "E," but the Thai K-pop idol corrected her by saying "U," instead. This meant that BamBam was trying to say; "love ends with you."
READ: BamBam Embodies His Title Of 'Spoiler King' As He Teases Ahgases With GOT7's Comeback!
Red Velvet's Wendy then adorably and hilariously reacted. Furthermore, GOT7's BamBam kept being charming towards the female K-pop idol even talking about a possible collaboration with Wendy!
This shows that GOT7's BamBam is truly friendly and a gentleman!
© 2022 Korea Portal, All rights reserved. Do not reproduce without permission.
Tags:
kwave
,
kwave news
,
kwave updates
,
Kpop
,
kpop news
,
Kpop updates
,
SBS
,
SBS news
,
SBS updates
,
SBS Youngstreet
,
Youngstreet
,
Youngstreet news
,
Youngstreet updates
,
BamBam Youngstreet
,
GOT7 BamBam Youngstreet
,
Youngstreet BamBam
,
Youngstreet GOT7 BamBam
,
SBS Power FM
,
SBS Power FM Young Street
,
SBS Power FM Youngstreet
,
GOT7
,
GOT7 News
,
GOT7 UPdates
,
GOT7 members
,
got7 bambam
,
GOT7 BamBam news
,
GOT7 BamBam updates
,
bambam
,
bambam news
,
bambam updates
,
BamBam and Wendy
,
Wendy and BamBam
,
GOT7 BamBam and Red Velvet Wendy
,
Red Velvet Wendy and GOT7 BamBam
,
SM
,
SM artists
,
SM Entertainment
,
SM Entertainment artists
,
SM Entertainment news
,
SM Entertainment updates
,
SM Entertainment Wendy
,
SM Entertainment Red Velvet
,
SM Entertainment Red Velvet Wendy
,
Red Velvet
,
Red Velvet News
,
Red Velvet Updates
,
Red Velvet Wendy
,
Red Velvet Wendy news
,
Red Velvet Wendy updates
,
Wendy
,
wendy news
,
Wendy updates