The Meanings Behind The Fandom Names Of 4th Gen K-Pop Boy Groups CRAVITY, DKB, CIX AB6IX, And ATEEZ!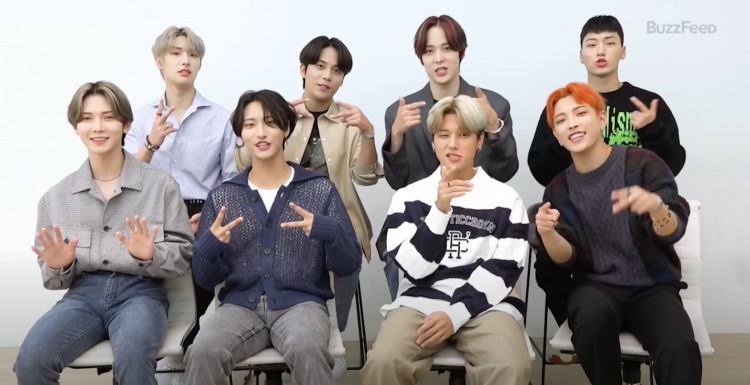 We can't deny that having meaningful fandom names is quite a tradition in K-Pop.
Fandom names give fans their identity and connect them more to their favorite K-Pop artists. Some fandom names are peculiar while some are literal, nevertheless, all of them have special meanings.
So in this article, we listed the fandom names of some of the hottest 4th-generation K-Pop boy groups and discuss the meaning behind them.
#1 CRAVITY
Fandom Name: LUVITY
The explanation behind CRAVITY's fandom name is both cute and meaningful. Basically, LUVITY is a combination of "luv" and "CRAVITY." It describes the fans who "luv" CRAVITY.
READ: ITZY's Yuna, ENHYPEN's Sunoo, STAYC's Seeun, Yujin, & More, Idols Who Won't Take The CSAT +More!
#2 DKB
Fandom Name: BB
DKB and their fans are besties and it is where the fandom name BB came from. BB stands for "DKB's Bestie" and means a precious close friend who will always be beside DKB in their journey.
READ: Weeekly, aespa, STAYC, CRAVITY, & WEi, Become Nominees For 2021 MTV Europe Music Awards!
#3 CIX
Fandom Name: FIX
No, CIX fandom name doesn't mean to mend something although we must agree that their music fixes our brokenness. Anyway, while CIX stands for "Complete in X," the group's fandom name FIX means "Faith in X" or "Faith In CIX" showing the trust and bond between the group and their fans.
READ: aespa's Karina, TWICE's Tzuyu, IU, & More, Netizens Choose The Top Femme Fatales In K-Pop!
#4 AB6IX
Fandom Name: ABNEW
Yes, just like many others, ABNEW is a play in AB6IX's name. According to the group, ABNEW means "a sixth member that will become one with AB6IX and walk a new path with them together."
READ: Stray Kids' Lee Know, TWICE's Momo, ITZY's Yeji, & More, The Best Dancers In K-pop!
#5 ATEEZ
Fandom Name: ATINY
ATINY is a combination of the group name ATEEZ and the word "destiny." It simply signifies ATEEZ's destiny to be together with fans forever.
READ: ATEEZ To Perform In 12 Cities For Their 2022 World Tour, Check To See If Your City Is Included
© 2023 Korea Portal, All rights reserved. Do not reproduce without permission.
Tags:
ATEEZ
,
ATEEZ news
,
ATEEZ updates
,
ATEEZ fandom name
,
CIX
,
CIX news
,
CIX updates
,
CIX fandom name
,
CRAVITY
,
CRAVITY news
,
CRAVITY updates
,
CRAVITY fandom name
,
dkb
,
DKB news
,
DKB updates
,
DKB fandom name
,
AB6IX
,
AB6IX news
,
AB6IX updates
,
AB6IX fandom name
,
Kpop
,
kpop news
,
Kpop updates
,
kwave
,
kwave news
,
kwave updates