aespa's Karina, TWICE's Tzuyu, IU, & More, Netizens Choose The Top Femme Fatales In K-Pop!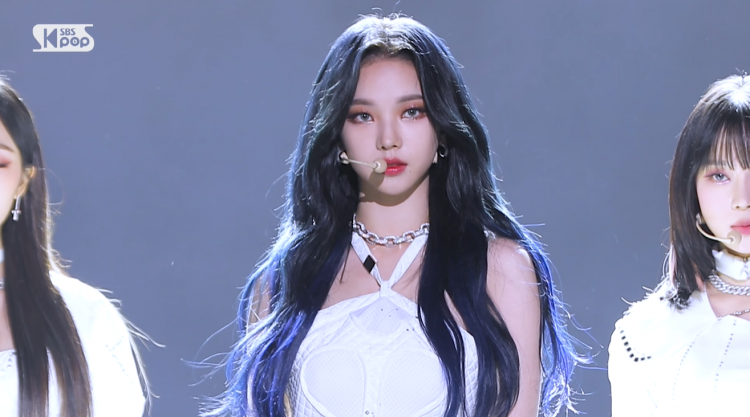 From the 12th until the 19th of January, Top Star News Star Survey conducted a poll entitled "Who is the ultimate femme fatale K-pop star?" The survey asked K-pop fans to choose which female K-pop idol is the ultimate femme fatale.
READ: IU, Girls' Generation's Taeyeon, BLACKPINK Members, & More, YouTube's Most Popular Female K-Pop Idols!
Among the nominated female K-pop idols, aespa's leader Karina took home the top spot. Karina was able to garner 63,340 votes out of the total 187,720 votes casted. The aespa member has notably topped the Top Star News Star polls for eight weeks straight.
Other idols hailing from SM Entertainment who made the cut off were aespa's Winter who placed 16th, Red Velvet's Irene ranking second place, and Red Velvet's Wendy ranking third.
Notably, TWICE's Tzuyu placed fourth, Kep1er's Chou Yujin ranked fifth, Secret Number's Dita ranked sixth, Kep1er's Kim Dayeon placed seventh, Kim Sejeong ranked eighth, ITZY's Yeji sat comfortably in ninth place, and IU placed tenth.
Among all the female K-pop idols, these are the Ultimate Femme Fatale Female K-Pop Idols voted in by netizens and K-pop fans:
#19 ITZY Ryujin with 10 votes
#18 BLACKPINK Jisoo with 20 votes
#17 Secret Number Zuu with 40 votes
#16 aespa Winter with 120 votes
#15 Kep1er Ezaki Hikaru with 120 votes
#14 Kep1er Shen Xiaoting with 230 votes
#13 Kep1er Kim Chaehyun with 300 votes
#12 Kep1er Kang Yeseo with 380 votes
#11 Apink Chorong with 500 votes
#10 IU with 600 votes
#9 ITZY Yeji with 2,000 votes
#8 Kim Sejeong with 4,380 votes
#7 Kep1er Kim Dayeon with 7,990 votes
#6 Secret Number Dita with 12,360 votes
#5 Kep1er Choi Yujin with 13,020 votes
#4 TWICE Tzuyu with 19,450 votes
#3 Red Velvet Wendy with 20,610 votes
#2 Red Velvet Irene with 42,250 votes
#1 aespa Karina with 63,340 votes
Congratulations to all female K-pop idols who made the list!
© 2023 Korea Portal, All rights reserved. Do not reproduce without permission.
Tags:
kwave
,
kwave neews
,
kwave updates
,
Kpop
,
kpop news
,
Kpop updates
,
Female Kpop idols
,
Who is the ultimate femme fatale K-pop star
,
Who is the ultimate femme fatale K-pop idol
,
ultimate femme fatale K-pop star
,
ultimate femme fatale K-pop idol
,
ITZY Ryujin
,
ITZY
,
Ryujin
,
blackpink jisoo
,
Jisoo
,
BLACKPINK
,
Secret Number
,
Secret Number Zuu
,
Zuu
,
aespa Winter
,
winter
,
aespa
,
Kep1er
,
Kep1er Hikaru
,
Hikaru
,
Kep1er Xiaoting
,
Xiaoting
,
Kep1er Chaehyun
,
Chaehyun
,
Kep1er Yeseo
,
Yeseo
,
Apink
,
Chorong
,
Apink Chorong
,
IU
,
ITZY Yeji
,
yeji
,
Sejeong
,
Kim Sejeong
,
Kep1er Dayeon
,
Dayeon
,
Secret Number Dita
,
Dita
,
Kep1er Yujin
,
Yujin
,
TWICE
,
Twice Tzuyu
,
Tzuyu
,
Red Velvet
,
Red Velvet Wendy
,
Wendy
,
Red Velvet Irene
,
Irene
,
aespa Karina
,
karina