Stray Kids' Lee Know, TWICE's Momo, ITZY's Yeji, & More, The Best Dancers In K-pop!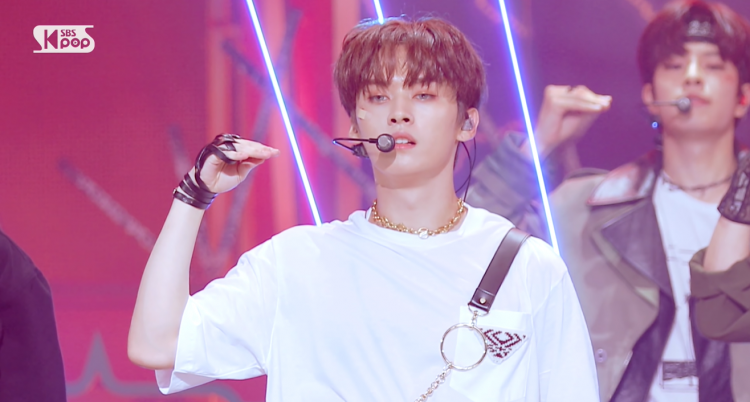 In a recent survey entitled "Best K-pop Dance Fighter," nine K-pop idols were chosen by netizens and fans as among the best main dancers K-pop idols in the industry!
As of writing this article, yesterday on the 19th of January, the result for a survey entitled "Best K-POP dance fighter," was released.The survey was made by a K-pop fandom platform and lasted from the 11th to the 17th of January.
Notably, Stray Kids' dancer Lee Know, was chosen by voters as the best K-pop dance fighter among K-pop idols. The K-pop male idol topped the list with 44.89% of the votes after a plethora of ups and downs.
READ: Stray Kids's Upcoming Fan Meeting 'SKZ's CHOCOLATE FACTORY' Immediately Sells Out!
This surprises no one as Stray Kids' Lee Know has a background as a pro dancer since his days in high school. It was also noted that the K-pop idol's skills are seen in fan cams, showing how he is noticeable among the members of Stray Kids, although all of them can dance.
Adding to that, Stray Kids' Lee Know is known as an all-rounder in the K-pop industry. An all-rounder is a K-pop idol who excels in all fields.
Other K-pop idols who were chosen by fans are also notably among the best all-rounders in the industry, showing that the best dancers in K-pop also excel in other parts.
READ: BTS's Jungkook, MAMAMOO's Wheein, ASTRO's Cha Eun Woo, & More: Top K-Pop Aces Of 2021!
Without further adieu, here are the best Dancers in K-pop as chosen by fans:
#9 EVERGLOW Mia
#8 EXO Kai
#7 THE BOYZ Juyeon
#6 ITZY Yeji
#5 TXT Yeonjun
#4 TWICE Momo
#3 SEVENTEEN Hoshi
#2 ENHYPEN Ni-Ki
#1 Stray Kids Lee Know
Congratulations to all K-pop idols on the list!
Stay tuned for more news and updates regarding your favorite K-pop idol!
© 2023 Korea Portal, All rights reserved. Do not reproduce without permission.
Tags:
kwave
,
kwave news
,
kwave updates
,
Kpop
,
kpop news
,
Kpop updates
,
kpop polls
,
kpop main dancers
,
kpop dancers
,
best kpop dancers
,
best kpop main dancers
,
best dancers in kpop
,
best main dancers in kpop
,
EVERGLOW
,
EVERGLOW mia
,
Mia
,
EXO
,
EXO Kai
,
KAI
,
The Boyz
,
THE BOYZ Juyeon
,
Juyeon
,
ITZY
,
ITZY Yeji
,
yeji
,
TXT
,
txt yeonjun
,
Yeonjun
,
TWICE
,
TWICE Momo
,
Momo
,
Seventeen
,
Seventeen Hoshi
,
Hoshi
,
Enhypen
,
ENHYPEN NI-KI
,
NI-KI
,
stray kids
,
Stray Kids Lee Know
,
Lee Know